The Wardens act as your first port of call for help and support for any matters relating to life in halls. The Wardening team are here for your safety, wellbeing and discipline – but also to make sure the Hall runs smoothly and you have an enjoyable first year at university.
Wilson House has a Warden, an Assistant Warden, and seven Sub-Wardens (who together make up the Wardening team). The wardening team are here for you, so don't hesitate to stop by or approach anyone of us if you see us in the hall. We wish you a very happy and successful year, and look forward to meeting you all!
Meet the Wardening team below.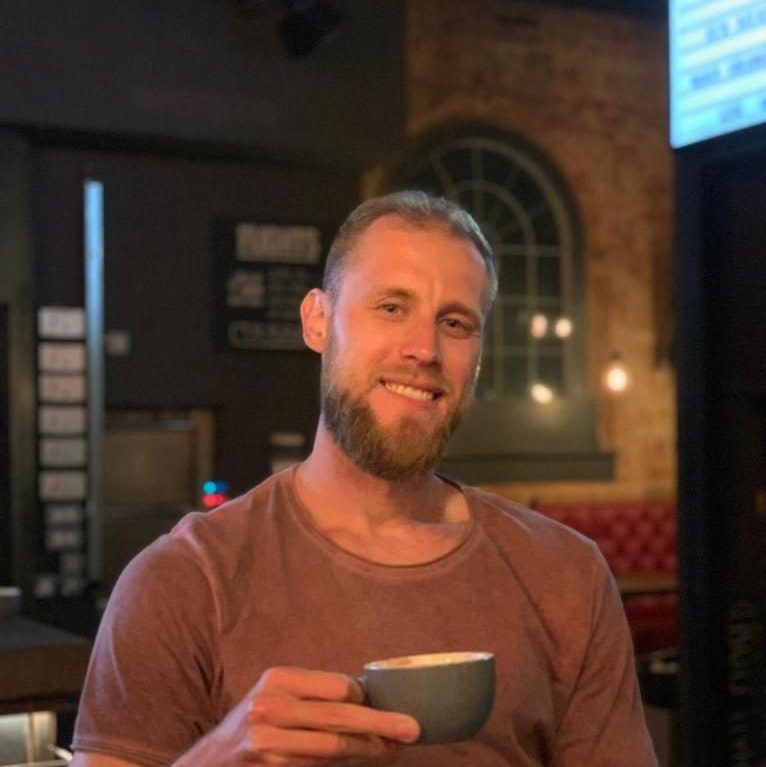 Luke
Warden
Welcome to Wilson House and Imperial College London. I'm Luke – your Warden – which means my job is to manage the Wardening team to ensure a safe and inclusive environment here at Wilson.
I've been at Imperial for some time having recently completed my PhD in Educational Development. As I continue in this new and exciting area of research, my 'day job' isn't a million miles away from my work in halls, given my passion is centred on student learning and development. I was at one point an Imperial fresher like yourselves and have since held every position in the Imperial Hall of residence system. I can safely say that you're joining an outstanding institution and one of the best Imperial halls located on the doorstep of Hyde Park.
Outside of work, I've always been physically active having played sports like basketball and badminton (I'm 193cm tall)! I'm very close with my family and friends, which means I also understand the challenges associated with moving away from home to attend university. I therefore see my role as Warden as leading our incredibly capable team of Hall Seniors and Subwardens to help you get the best out of your first year socially and academically.
Don't be afraid to get involved with everything here at Wilson house and to reach out in future via the duty phone or otherwise. I'm looking forward to the year ahead!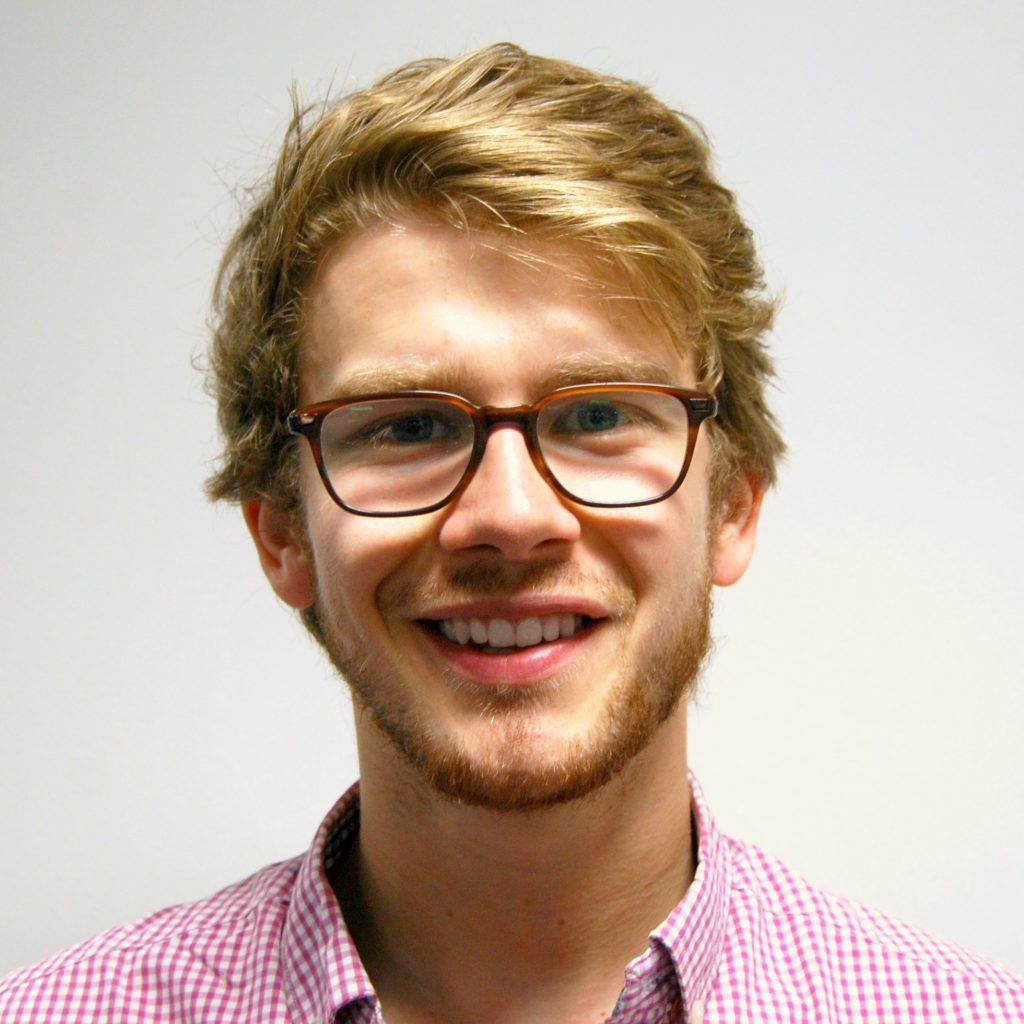 Ruben
Assistant Warden
Welcome everyone! I'm Ruben Doyle, the Assistant Warden of Wilson House. As part of the wardening team, my aim is to provide you with a safe, comfortable and fun home during your first year of university life!
I am currently in my 8th year of Imperial, having completed a MEng in Mechanical Engineering followed by a PhD in Biomechanics. I am now a Postdoctoral Researcher working on additively manufactured tools for joint replacement surgery. When not working or wardening, I like to spend my time cycling, running and swimming, competing in triathlons or long-distance events (making sure to wear out my knees and hips early!). I also enjoy ice hockey, climbing and hiking. When possible I love to get out to local music gigs, so London is a perfect place to live!
To all of Imperial's new students, a warm welcome! To our returning students: welcome back! I look forward to meeting you all, please feel free to come and have a chat anytime.

Subwardens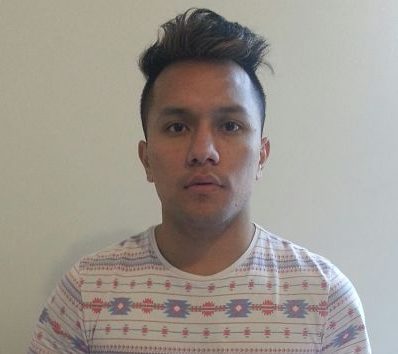 Hello everyone! I am Pratik from Nepal, one of the sub-wardens here at Wilson. I am currently based in department of Bioengineering (PhD) and my study involves modelling blood flow in coronary arteries. Prior to this I was in the Aeronautics department as an undergraduate.
At Imperial, there is a vibrant student life and a lot of support available if you know where to find it. Having lived in Wilson as a fresher and been an active member of Imperial community for the last 7 years, I know how difficult it can be for students to transition from home to living independently. Our team is here to support you where possible and create a friendly community by organising various events. Please feel free to reach out to me if you have any issues and I will do my best to help you resolve it.
In my leisure time, I love to hit the gym and play football. I am always up for a kickabout in Hyde park or even a match, so do get in touch if you are a football person. I also enjoy meeting and sharing ideas with like-minded people, and I look forward to meeting you all through various events we have planned throughout the year. Hope you have the best time of your life here at Wilson!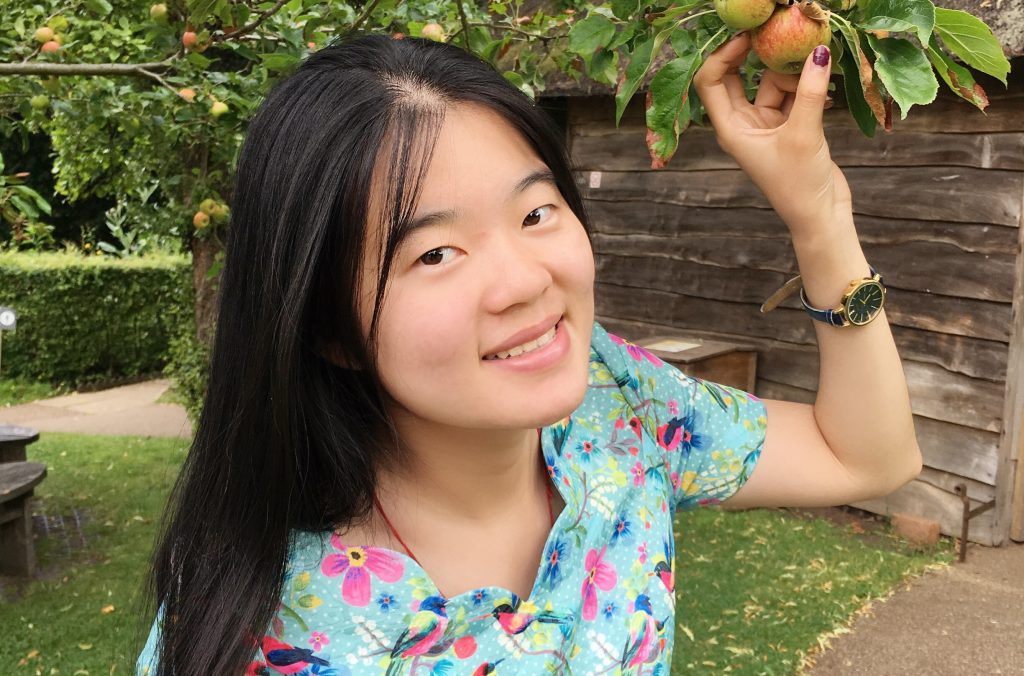 Hi everyone! Welcome to Imperial College and Wilson House. I am Sijia [sɪ-dʒɪɑː], part of the sub-warden team here.
I am from Shandong, a coastal province in east China. You may have heard of my hometown as it is the birthplace of Confucius, an ancient philosopher whose theory had great impact on Chinese history and culture. Growing up in such atmosphere, I became highly enthusiastic in history and traditional art. Contradictory as it may sound, eight years ago, I chose to study biochemistry as my undergraduate course when I joined Imperial, as I believe science and technology can better prepare me for the future. Now I am a final-year PhD student at LMS MRC studying obesity and liver cancer 🐀.
Outside of the lab, I still spend some time reading history and writing stories related to it. Meanwhile, I enjoy sports like archery and cycling, as well as watching movies, cooking and learning about cultures all around the world. I am also really chatty, so if you would like to learn about anything related to life at Imperial or in biomedical research, or simply fancy a chat, please feel free to find me. I hope you all have a great year at Imperial and Wilson House!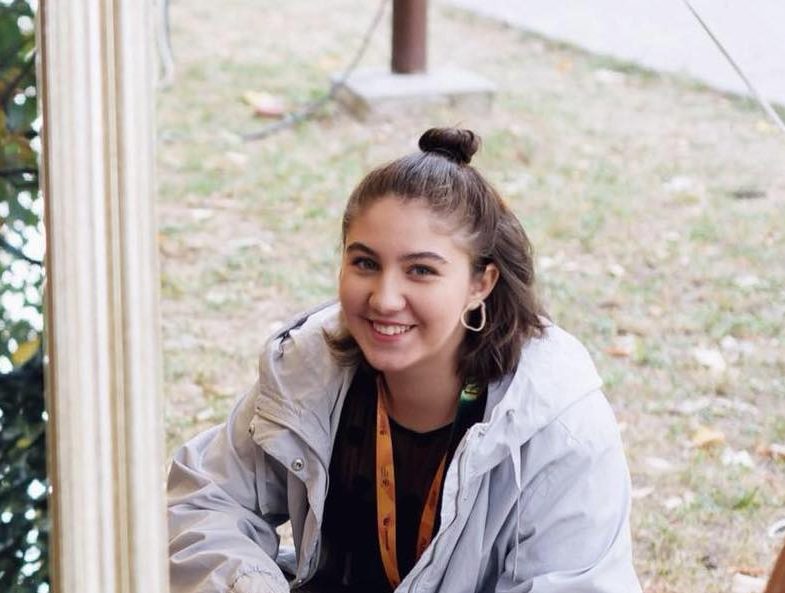 Hey everyone! I am Anca from Romania. I'm in my 4th year of Imperial and I'm currently doing a Master in Cancer Biology. Previously I was an undergrad in the Life Sciences department and I studied Biology.
I love visiting art galleries and museums, so if you need a tip on what exhibitions to visit just drop me a line. In my free time I play the piano (but I don't practice as much as I should). I also enjoy live music, whether it's a festival, opera, concert or a musical. I recently discovered I like hiking a lot. I didn't have the chance to do a lot of hiking in the UK, but back in Romania I managed to climb a few mountain tops.
If you need any help or have a question, feel free to come to me and I will do my best to help you. I hope you will have an amazing time at Wilson. See you in October!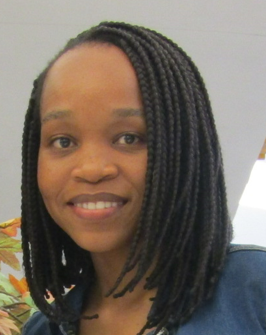 Hi everyone! A very warm welcome to Wilson House and to London! I'm Katlo from Botswana and I'm a PhD student in the Materials department. I've lived in the UK for six years now, spending four of these studying Chemical Engineering with Management at the University of Edinburgh.
In my leisure time I enjoy taking short walks or jogs and sightseeing. I'm big on podcasts and journaling and enjoy comedy and action movies the most. I've recently decided to try dodgeball with the union; give it a go, I recommend (when it's safe to do so I mean), it's so much fun!
Imperial and London have a lot to offer, tons of places to explore and many new things to learn and try. While you're here, I hope you grow to love and feel at home, and this is where myself and the team come in – we work to provide a support network for you and we're here to answer any questions (or just to chat). If you catch me at one of our in-house events or around the residence, don't hesitate to say hi 😊. Best wishes for the rest of the year & have fun!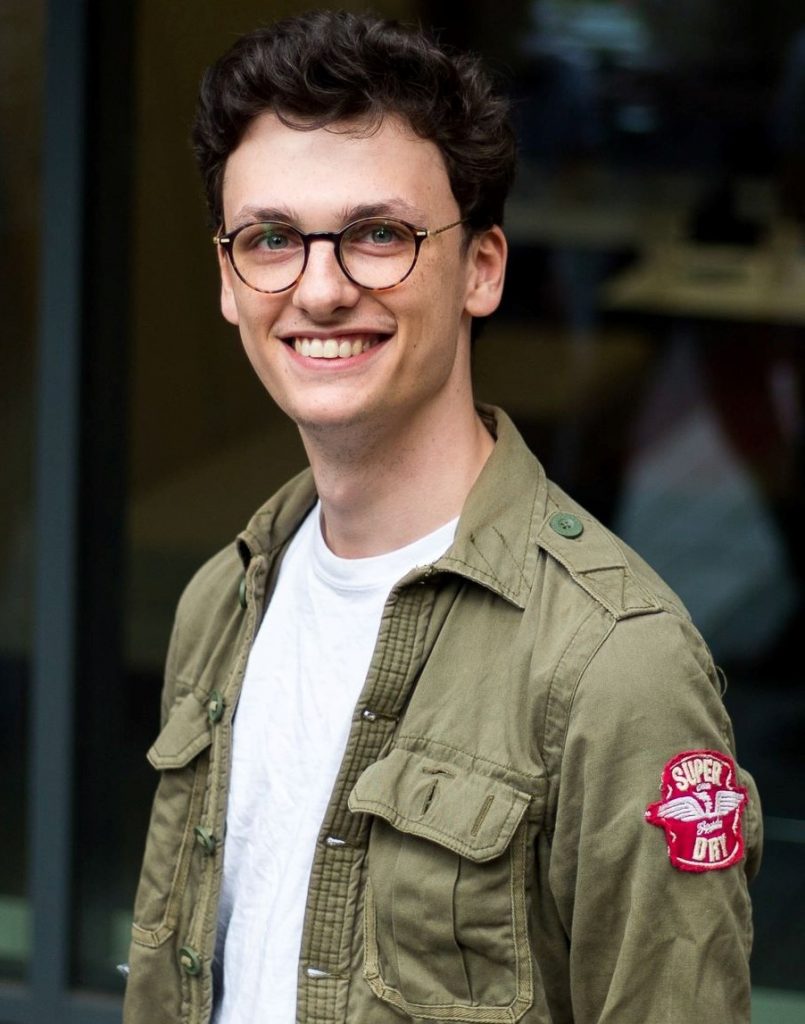 Hi Everyone! My name is Harry, and I am a second year PhD student in Mechanical Engineering, researching fire spread in timber buildings. I'm from Hampshire (South England), but I have been at Imperial for 4 years as a Mechanical Engineering Undergrad. If you need any tips on where to shop, eat or have some fun, feel free to ask!
When I'm not intentionally (and safely!) burning things, I like playing video games, board games, and just generally hanging out and chatting. Lately I have got quite interested in cooking and cocktail making, so apologies if I make anything in the kitchen that smells too tasty! I like to keep my research and my food separate, so I am doing my best not to burn whatever I cook.
Imperial is an incredible place, and there are a ridiculous amount of opportunities to meet new people, try fun clubs and activities, and just generally try something new. So, if I have any advice, it's to get out there and have fun!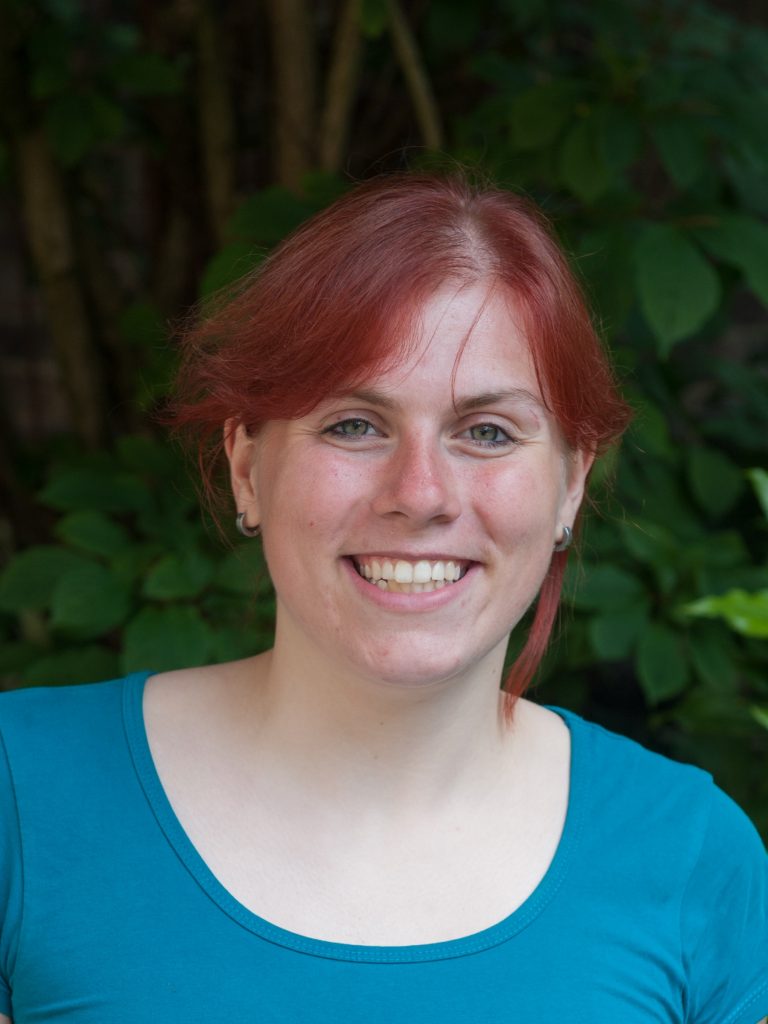 Hey everyone! I am Lucie – I am from Prague in the Czech Republic and I have started my UK journey seven years ago as a biologist at Cambridge. Since October 2018, I have been engineering microbial metabolism and communities to produce drugs for cancer and neurodegenerative diseases in my PhD at Imperial.
When not in the lab, I love adventurous sports such as caving, climbing, long remote mountain tours, and I have also just finished my paragliding pilot licence. Caving is now taking most of my free time but I also enjoy baking, practicing improv, yoga and acroyoga, and many other activities. I might discover some more awesome clubs at the freshers fair this year again!
I hope you are all excited about coming to Wilson and starting your academic adventures! I look forward to meeting you all and being on hand if you need anything!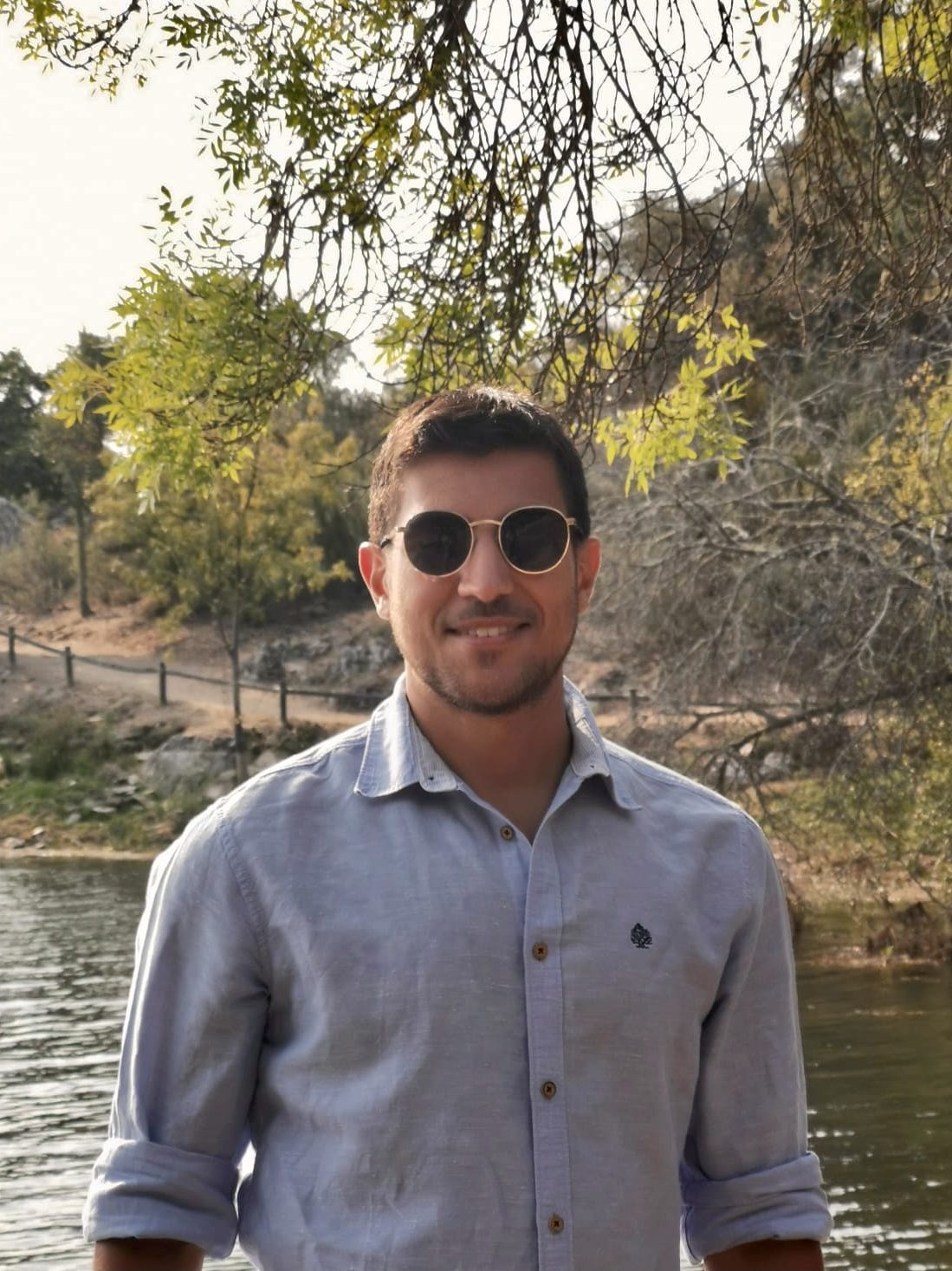 Hello everyone, welcome to Wilson House! My name is Eduardo, I'm doing a PhD in Optimal Control for Spacecraft 🛰 🚀
Together with the team, we will be ensuring you have a great experience: supporting you, and organising many events throughout the year.
Having done my undergraduate studies at Imperial, I know how demanding and time-consuming your degree may be. Striking a good work-life balance is difficult, but definitely possible. I encourage you to reach out to me if you struggle with this.
Coming from Portugal, used to sunny beaches and lakes (e.g., Fig. 1), I understand the transition to London may not be as smooth as desired, especially when English is not your native language, so if you feel homesick, don't hesitate in reaching out.
I hope you have a great year!