Hall Seniors are students who have already lived in Imperial halls, chosen by the wardening team to carry out various roles to keep the hall going and are here to make you feel welcome.
20 Hall Seniors live throughout the hall and will be around to help you settle in to Halls and Imperial life. Meet the 2019/20 team below!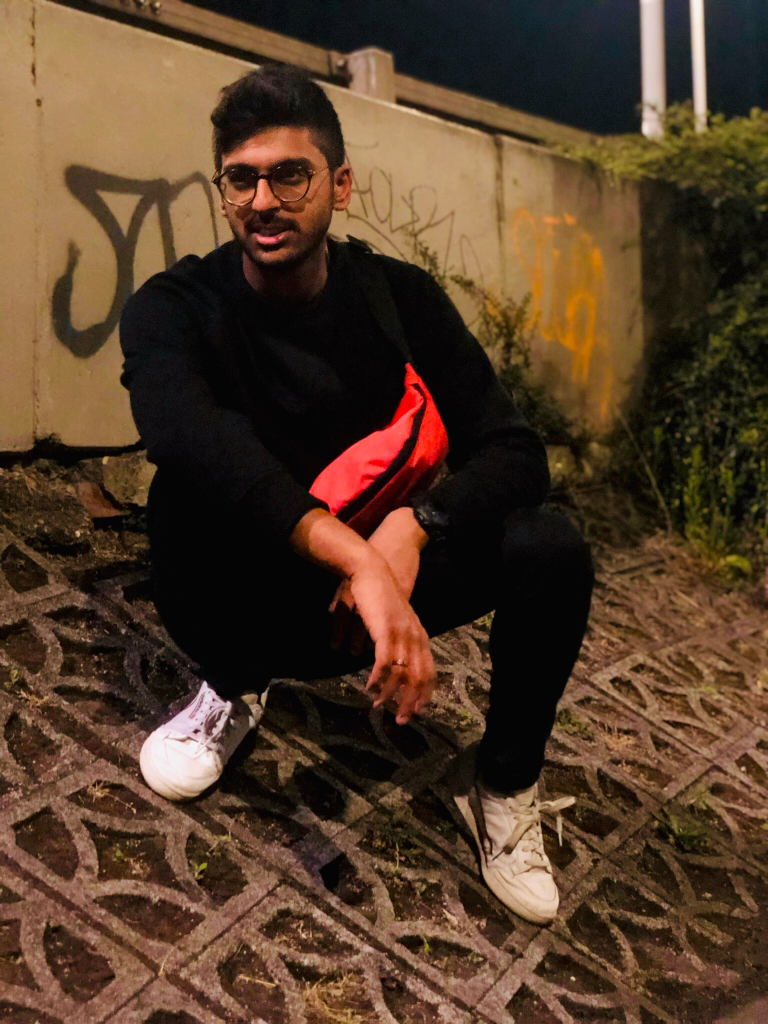 Hi everyone, I'm Hunain and congrats on getting into the best hall at Imperial! I spent my first year at Wilson as a fresher and second and third years as a hall senior and can assure you all you're in for a fantastic year where you'll be making a lot of memories (some you'll regret and some you'll cherish). When I'm not at Wilson, you can find me in Blackett Laboratory struggling to be a physicist. Looking forward to meeting everyone soon!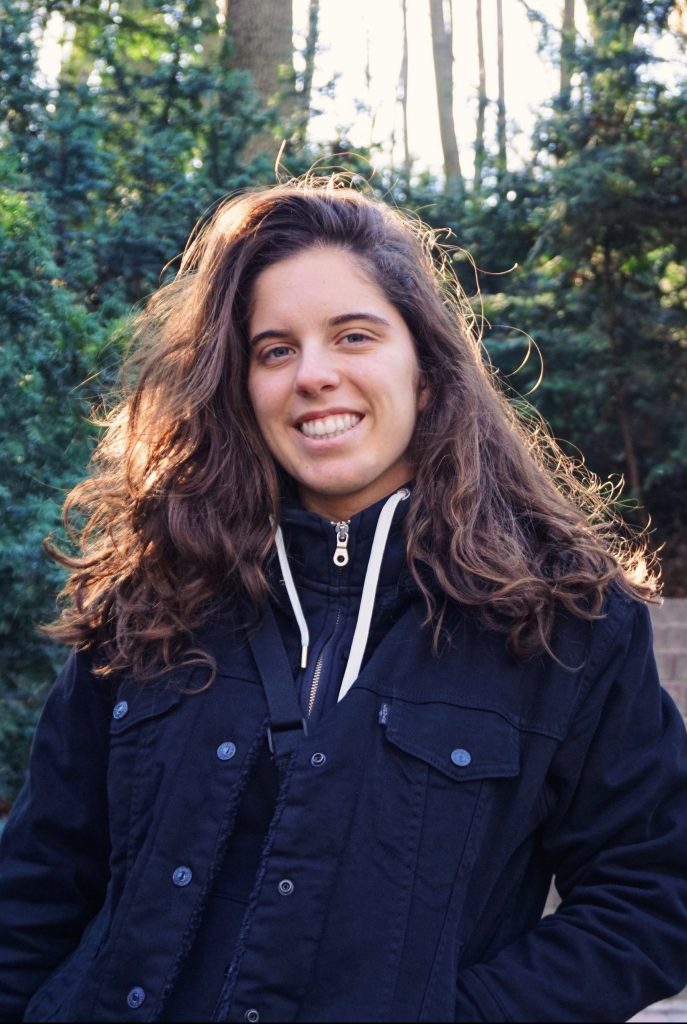 Hi! I'm Alexandra, a second year medic! I'm from Lisbon, Portugal, but lived 10 years in Warsaw (where I learned French, rather than Polish). This is my second year at Wilson and I'm here to help you feel at home.
You'll probably find me quite easily because I'm often singing through the corridors or jamming in the music room, and don't be surprised if you find me dancing while I cook in the annex (which might explain why my food isn't always of the best quality…)
Whenever I'm not doing those things I'm probably snapping some photos with my camera around London or planning my next trip. Or maybe just studying. :')
I play sports (mainly basketball and water sports), I love musical theatre (I've watched more musicals in London than my bank account can afford) and I play (too) many instruments.
If you need anything, have any questions or just want to chat, please come find me! Freshers can be a bit overwhelming, but we're all here to support you. Let's make your fresher experience a memorable one!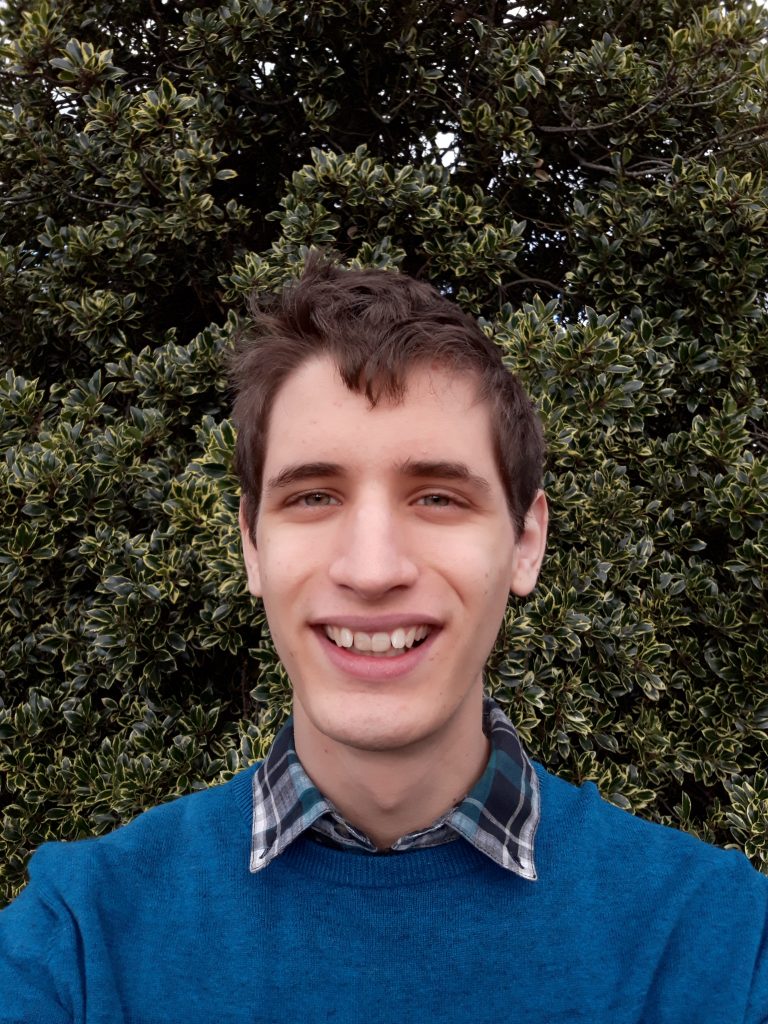 Hi all, congrats to getting into Imperial! Can't wait to start this year with you in Wilson! I'm Balu a 2nd year Chemistry student from Hungary. I'm the kind of person who is interested in nearly everything so don't think twice about telling me what's in your mind either it's about the new plastic straw substituent which is going to overtake the world, a new spaghetti sauce recipe, the Iron Man nanotech suit you're secretly building, the colour of your dog's eye or the best overtakes in Formula 1.
I have several hobbies including Origami, 3D modelling and assembling electronics. I do parkour and my great ambition is to finally get a bike and cycle every day for a greener future. I love cooking and listening to classical music. Sometimes both at the same time.
If you need some help, cooking and saving tips or you just want to chat about anything over a heartwarming dish of chili con carne, just text me or find me in my room or in the kitchen (most likely in the kitchen).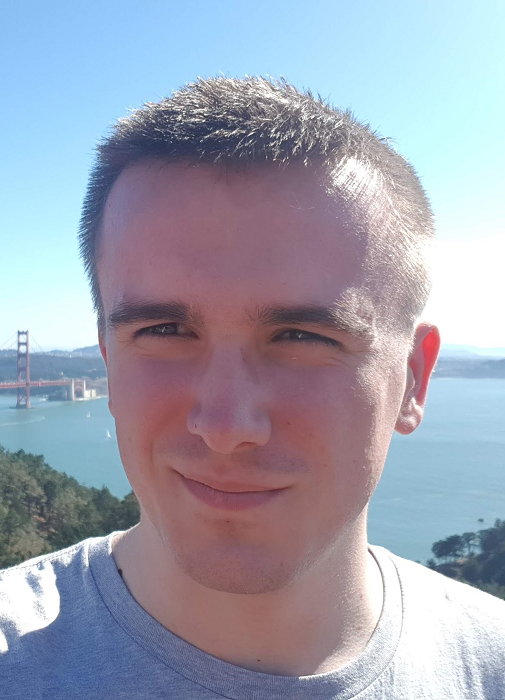 Hi, congratulations on getting into Imperial! You will have so many opportunities while you are here and I encourage you to make the most of them. My name is Isaac and I am a 4th Year Computing student. If you have any questions about Computing, programming in general, or maybe your computer is just acting up, come and find me :). In my free time I help contribute to various open source projects, organise hackathons and love exploring new places. I look forward to meeting you soon!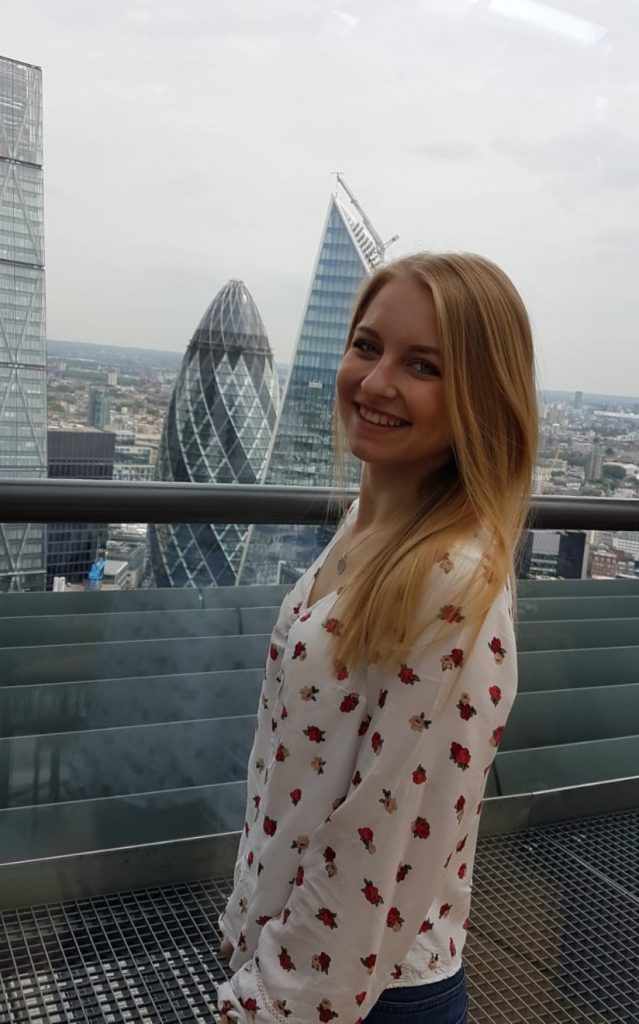 Hi everyone and welcome to Wilson House!
I'm Justyna and I'm a second-year medical student. I enjoy cooking, baking, jogging, exploring London and going to Hyde Park to see dogs.
Congratulations on getting into Imperial! London is a great city and there are so many fun things to do here and so much culture and good food. First year goes by faster than you expect so enjoy it, get involved, join societies and make some great memories.
Feel free to knock on my door if you ever want to chat, need advice or want someone to listen how much you miss your pets at home.

I look forward to meeting you all soon and I hope you have an amazing time here!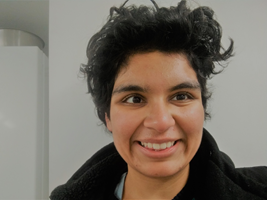 Hi everyone, I'm Karyshma, a third year Chemical Engineering student. In my free time, I like listening to music, going to comedy events and exploring nearby areas. Uni can seem daunting but we're here to help you guys settle in and have fun. So, if you ever need advice about anything or just want to chat, my door is always open. Though, I would recommend just embracing the craziness of Freshers' Week and making memories that you'll cherish.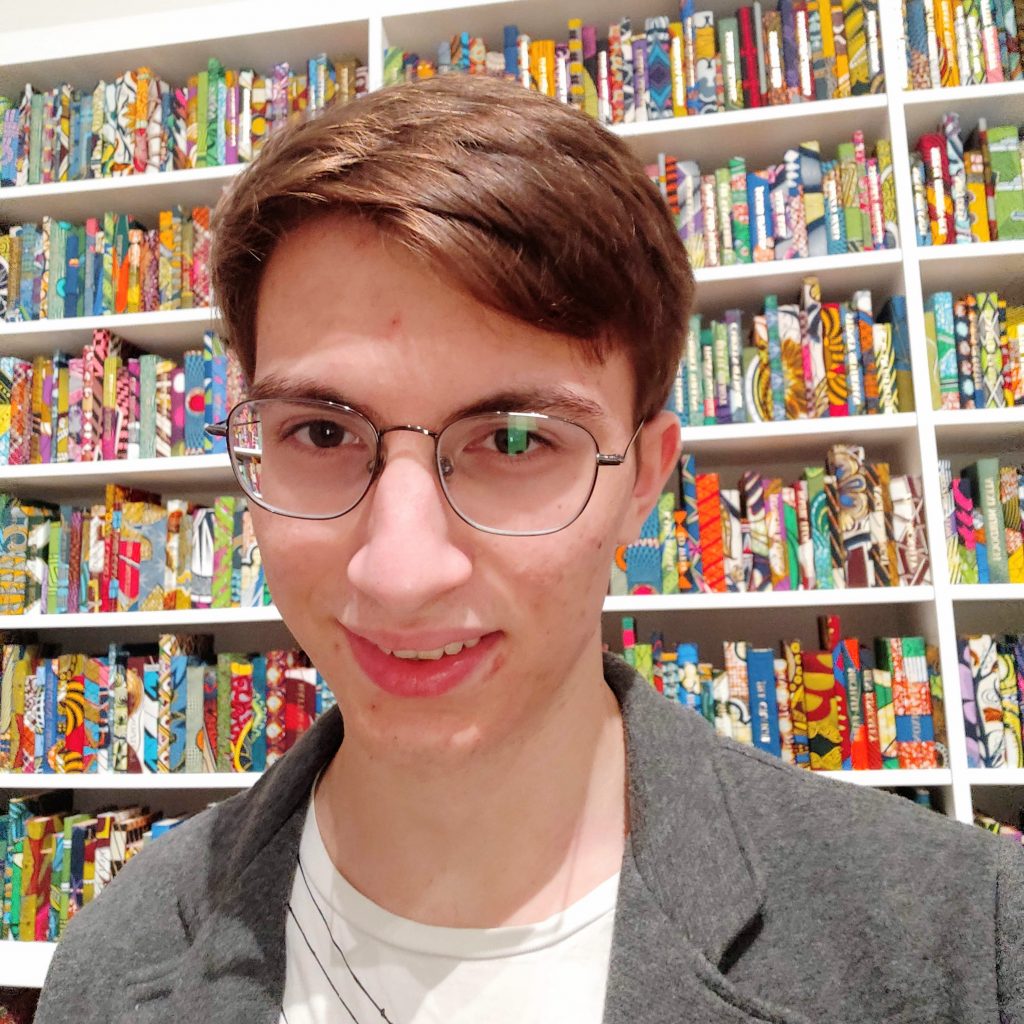 Hi everyone, welcome to Imperial and congratulations on making it here (it's no small feat)! My name is Matteo and I am a second year Computing student. If you really like computers, great food, cooking (not so great food), philosophising over existential problems, or for any other reason, feel free to knock on my door or message me on Facebook.
From personal experience, I can tell you that being a fresher at Wilson will give you the chance to meet and become friends with some of the nicest and most interesting people out there – make the most out of it!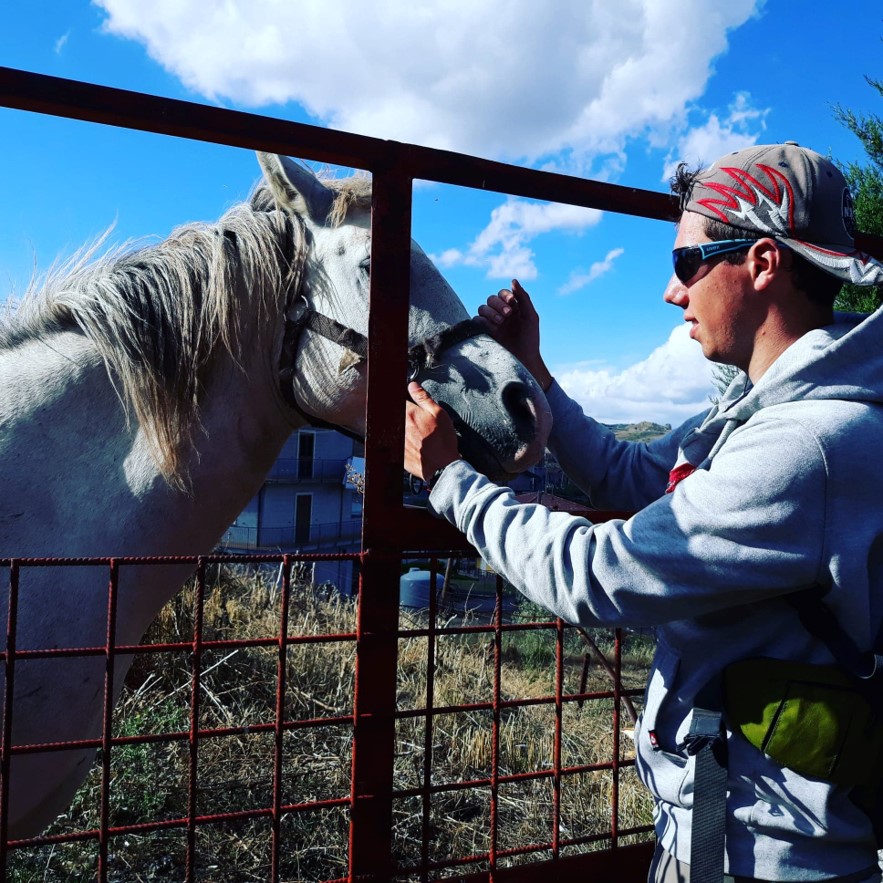 Hi everyone!

I'm Matt, a 4th year Geologist and Geophysicist so I'm an old hand at Imperial life. I promise I do actually study here; I don't spend all my time in exotic locations pretending to be doing a degree (just 80% of the time). I'm from South London so I know the city very well – if you need recommendations on places to go, feel free to ask.
I love my water sports, I'm a qualified SCUBA diver and spend too much time swimming in the pool. I also enjoy skiing on the rare occasion I actually find some snow and a decent hill. In my spare time you can usually find me in ethos or reading anything I can get my hands on.

This is my first time in Wilson, I lived in Southside halls during my first year, but my friends who lived here all enjoyed their time, so I'm sure you will to. As a hall senior it's my job to help you guys settle in and to ensure that you enjoy yourselves. If you have any questions about anything, just knock on my door.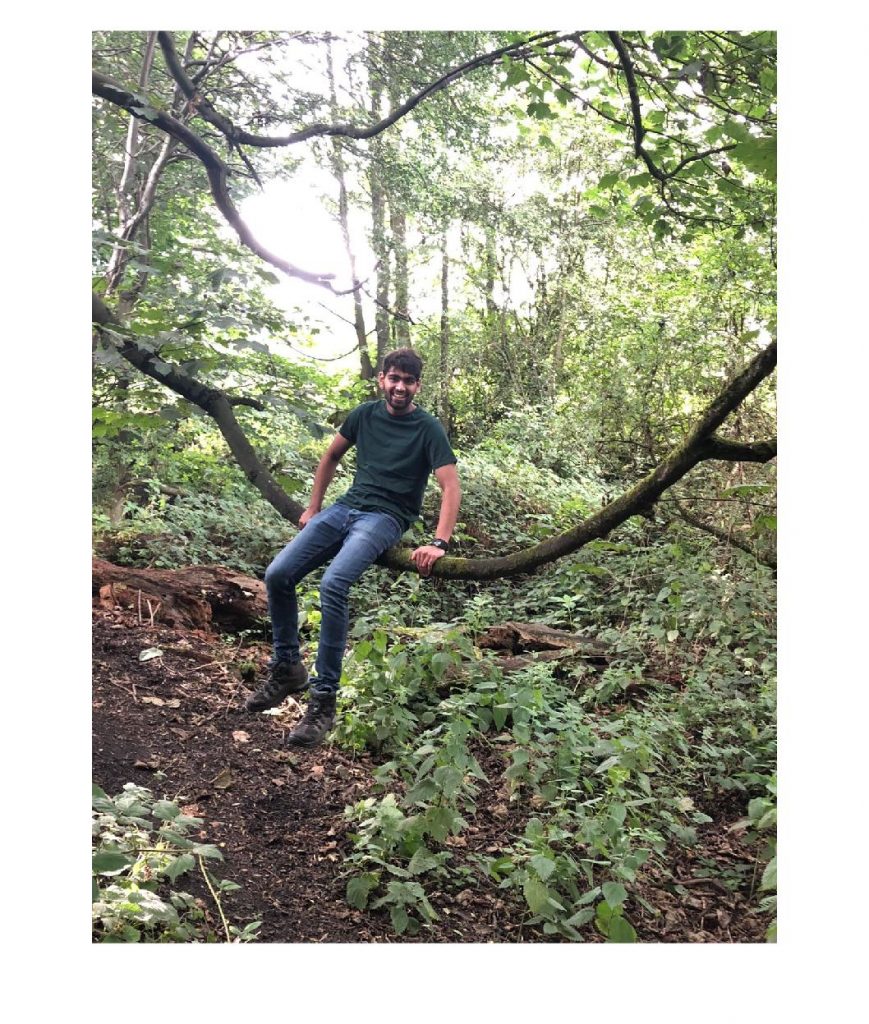 Hey, my name is Navraj and I am from Newcastle. First of all, well done to everyone for getting into Imperial. I had a great time living in Wilson House during my first year and I am sure you will to.

Basically my job (and all the other hall seniors) is to make your time at Wilson House as enjoyable and stress free as possible, so please don't hesitate to come and knock on my door if you need anything at all! 🙂
Some of my highlights of first year were the unbelievable Wilson breakfast every Sunday, the Thames Boat party and the Fresher's dinner. Getting involved with as many of the Fresher's events as possible is a great way to make new friends and make the most of your first year!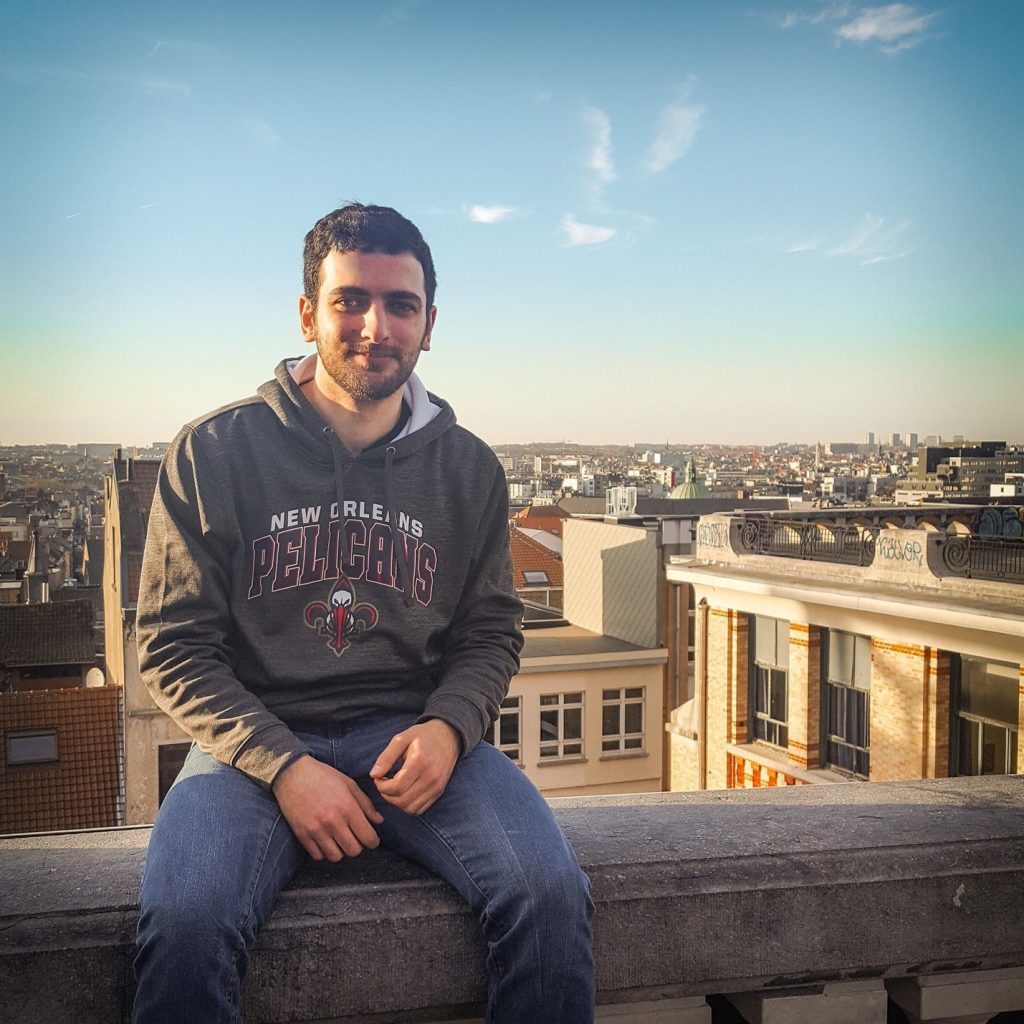 Hey everyone! I'm Nicolas, a third year biomedical engineering student and I'm from Cyprus!

In my free time, I'm a devoted calisthenics athlete, so if you can't find me in my room, I'll probably be at the park working on my handstand.

That being said, I'm a huge NFL and NBA fan and I look forward to meeting others who share the same passion as me and are willing to stay up at nights watching games!

Apart from being the chair of the calisthenics society, I am also a member of the chess club and was the academic year representative of bioengineering.

Having stayed at Wilson as a fresher (specifically in the Annex), I guarantee that you have been allocated to the best hall and that you will undoubtedly enjoy your first year here!

My door will always be open to anyone who might need assistance whether it's for academics, signposting or even just needing someone to talk to.

Looking forward to meeting all of you in October!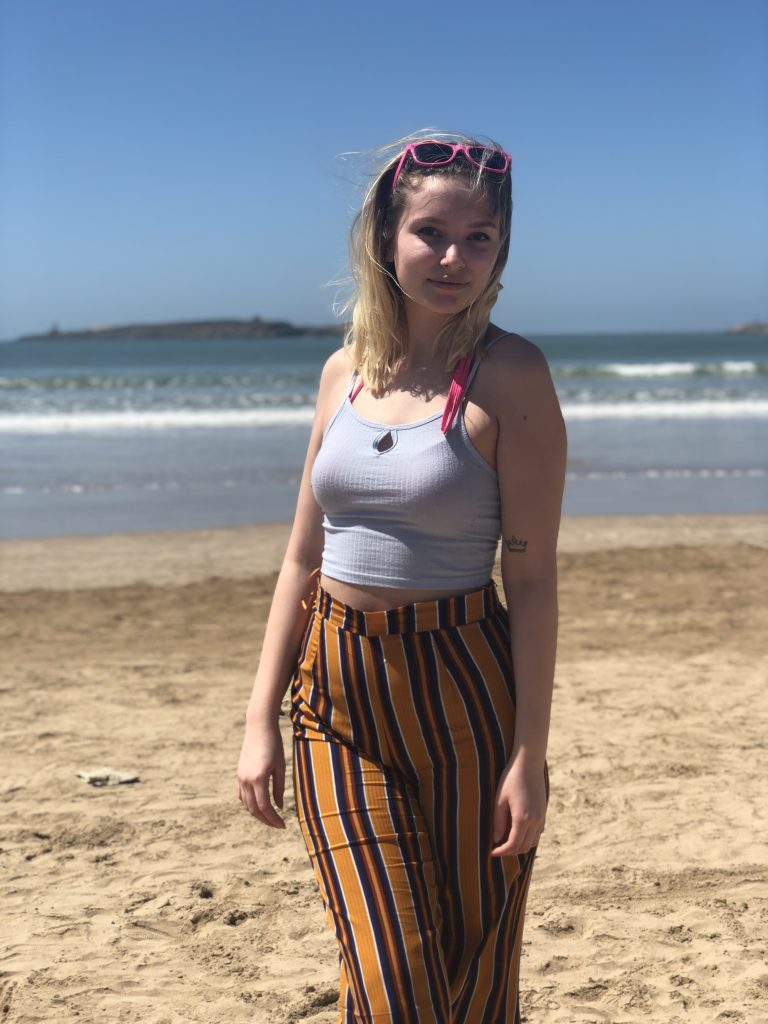 Hi everyone! I'm Chess (short for Francesca), and I'm a second year Biochemistry student. Outside of my degree, I love running and playing sports, but not competitively! I also love cooking and exploring London, or chilling at home and watching a movie.
I didn't live in Wilson in my first year, but everyone who I know that did loved it, and I'm sure you all will too! Although I'll be getting to know Wilson with everyone else, I'm always free to answer any questions you have about Imperial!
I'm sure you will all have as great a time at Imperial as I have so far. I'm looking forward to meeting you all!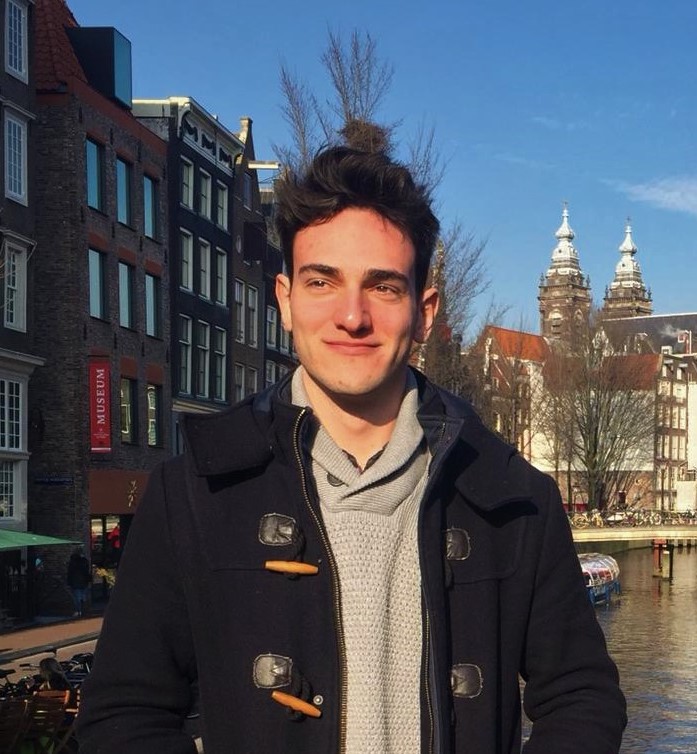 Hey everyone, congratulations for making it into Imperial! I am Pablo, a final year Aeronautical Engineering student. This will be my second year as a hall senior at Wilson and the fourth living in London.
In my free time I love travelling, meeting people and getting lost in foreign countries; I am also a keen software programmer, love motorsport and have some extremely basic understanding of cooking.
Anyhow, this should be all about you! I am sure you will have an amazing time at Wilson, we are here to make your first year at Imperial smooth sailing, see you soon!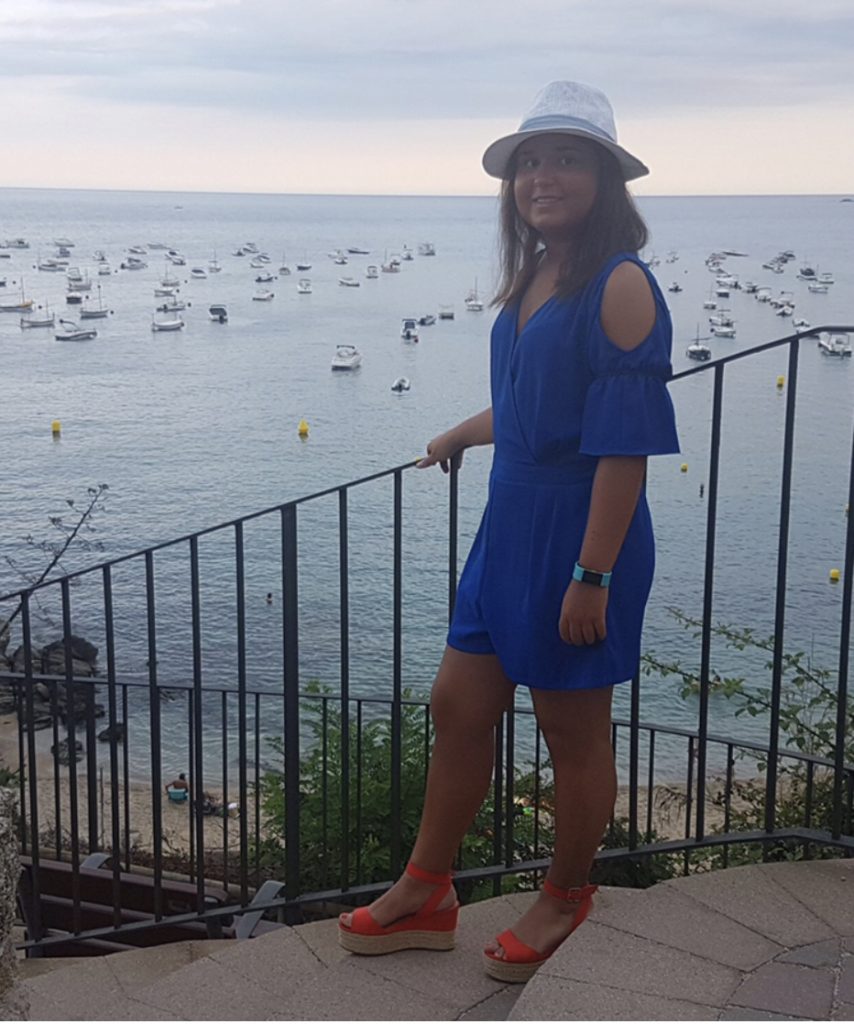 Hi and welcome to Wilson House! I'm Paula, a Fourth Year Mechanical Engineering student. This is my third year as Hall Senior here at Wilson, and I can assure you that you will have an unforgettable experience here, with many exciting events to look forward to! In my free time I love to spend my time outdoors and exploring new places (London is a great place for this!). If you need any sort of advice or ever need anything feel free to come find me anytime (including mecheng related questions if you're in this course!). Enjoy the rest of your holidays and looking forward to meeting you all soon!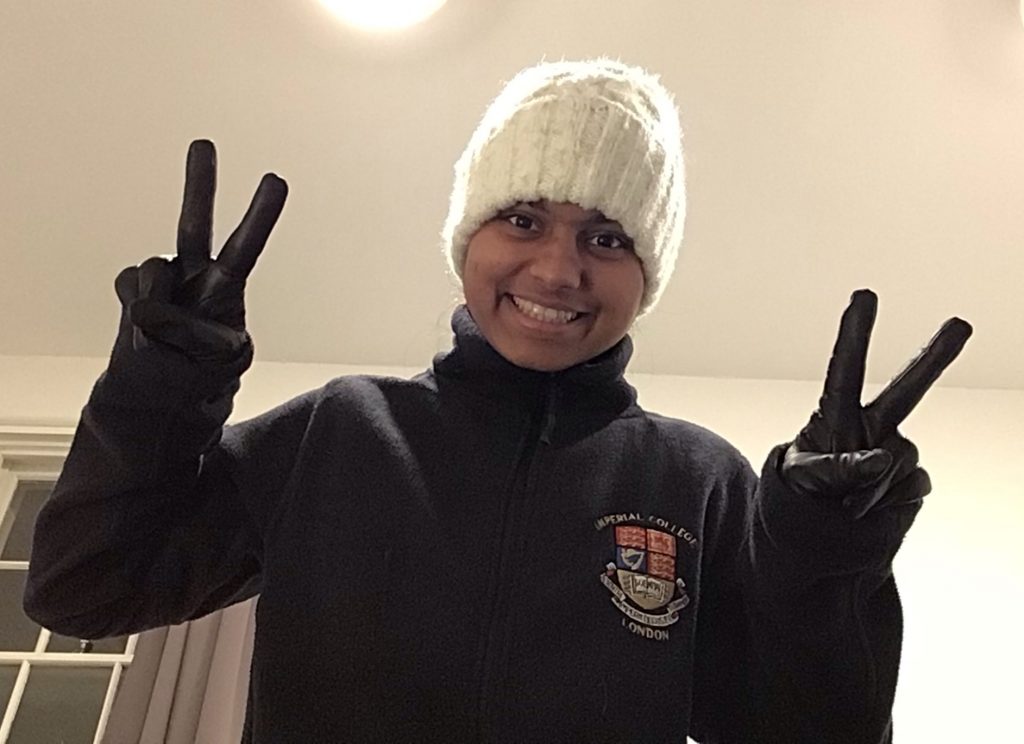 Namaste! ¡Hola! привет! Salut! Hello! My warm greetings to all
Wilson newcomers in every language I speak 🙂 !! Welcome, amigos, to
the crème de la crème of all Imperial halls – Wilson House!
Inspired by Saturn's second largest moon Rhea, my mum named me RIYA.
I too began my buoyant uni fresher journey at Wilson just like you
all. Now, as a second year Indian student in the Department of
Aeronautics, I am enthusiastic and excited to exchange ideas and
knowledge with you awesome guys!
Apart from being an absolute aerospace nerd, I find my passion in
playing rugby, exploring new places, practising yoga and trying
unfamiliar cuisines. I also understand the university life can
sometimes feel like a stalling aircraft! Ergo, if you are ever curious
to pursue something new, or just need someone by your side, feel free
to knock on my door 🙂 You can also always chat with the wonderful
Wilson Wardens who are the most empathetic and lovely souls I know.
Hope you all are gearing up to begin this new sortie in your life.
Looking forward to meet you all! ¡Hasta Pronto!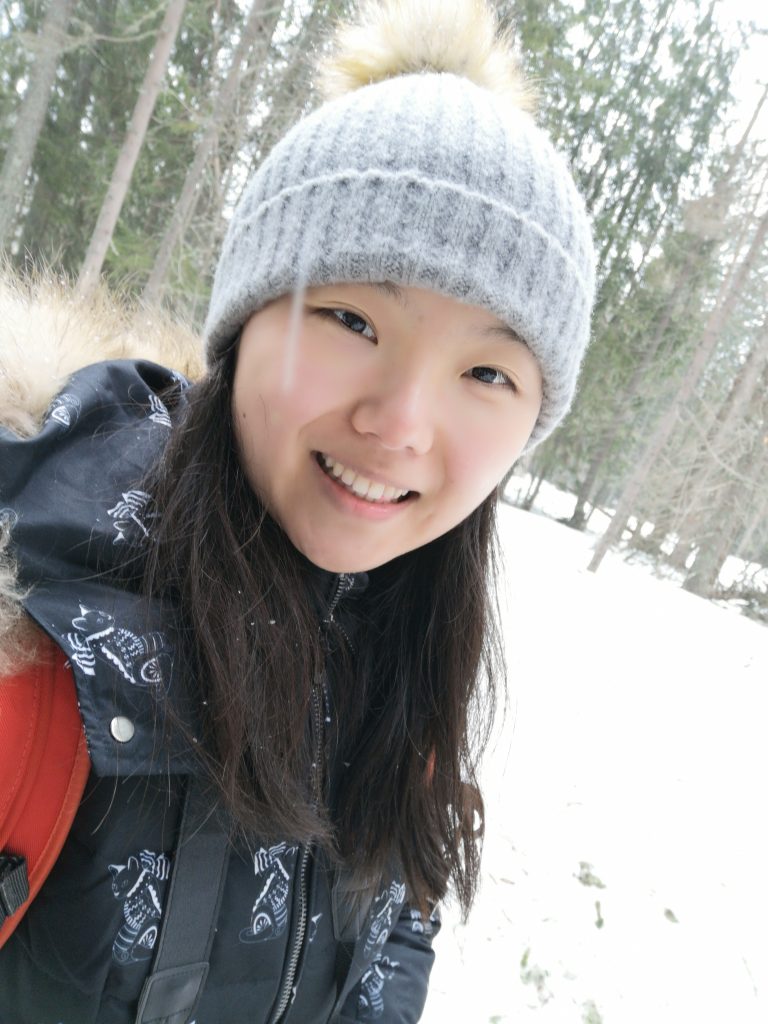 Hi everyone, congrats on making it to Imperial and welcome to Wilson House! I'm Zoey (Zheyu), a second year Design Engineering student from China, though I've spent around half of my life in a small city in Germany. So moving to London was a fantastic experience. I bet you guys will love this city as well once you move here.
My free time basically: 30% travelling, 30% cooking, 10% musicals, 10% photography, 10% anime, 5% flute/piano, 5% gigs. So you'll most often find me cooking random stuffs in the kitchen. Drop by and try them out! (when it doesn't turn out to be a fail which happens…. quite often). If you need advices regarding feeding yourself or anything else about life in London, I'm always here to help.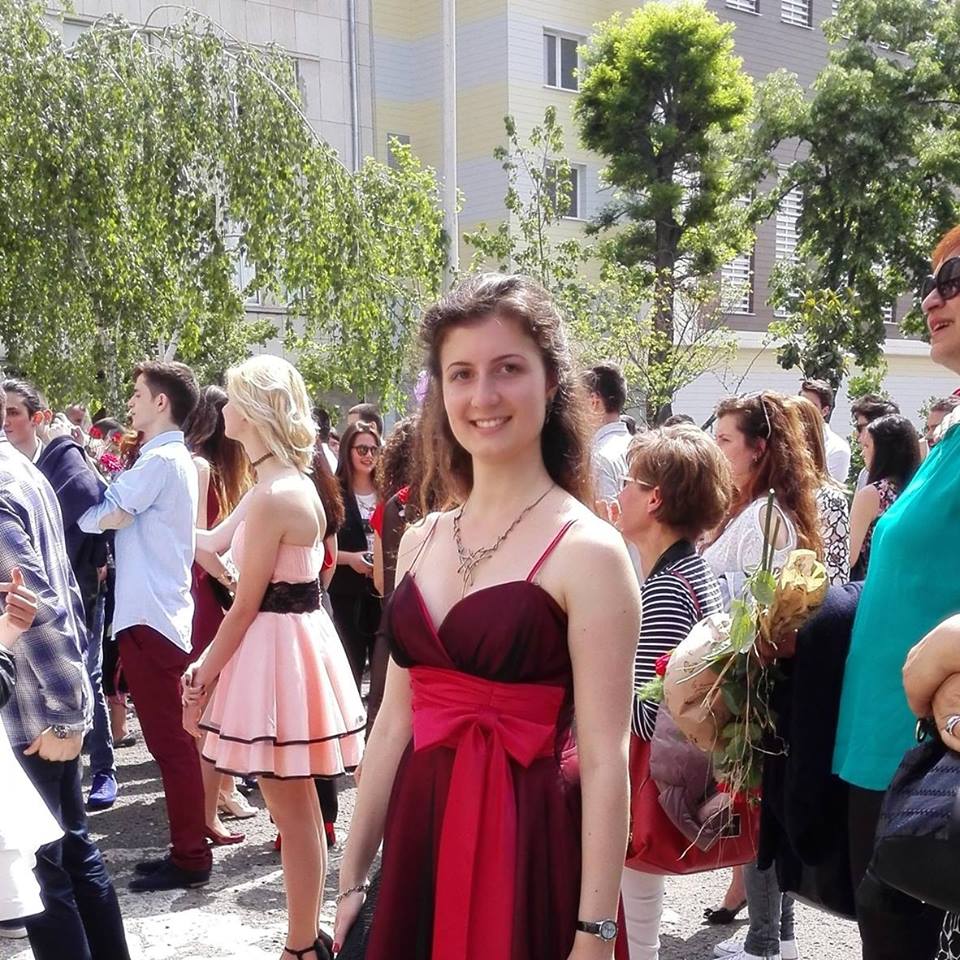 Hey everyone! Welcome to Imperial! My name is Jenny and I'm in 4th year Computing. I'm from Bulgaria and I also really enjoy dancing – I've done salsa, bachata, belly dancing, jazz dance and a little bit of ballet.

I'm hoping your first year at Imperial is really enjoyable, we are here to help with that but we can also give advice to cope with workload and stress or just be there to chat about anything. I'm sure you're going to love it here as much as I do.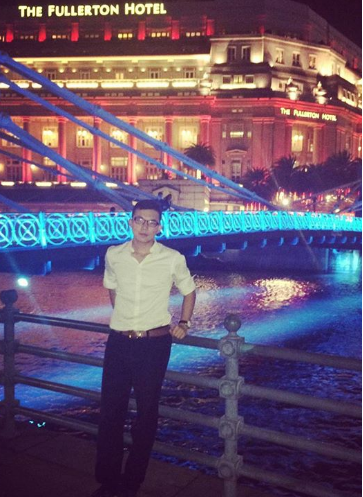 Hey, I am Trevor, Hongrui Yang. I am a second-year maths student. I was born in China, lived in Singapore. I am involved in Imperial College Data Science Society and Sino-British Business Negotiation Competition. I love music, impressionism art, and Chinese Calligraphy.
In my spare time, I played a lot of (arguably too much) pool at Wilson. If you have secret recipes (all cultures are welcomed), please share with me as I am very eager to improve my culinary skills.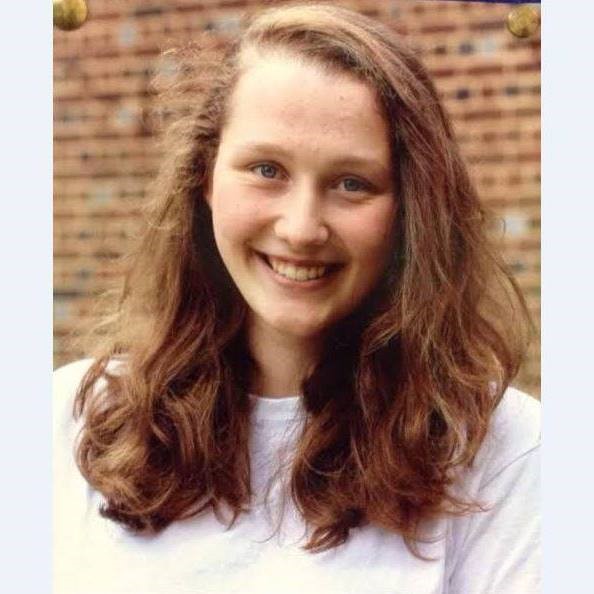 Hi new Wilson crew! (it rhymed 😉) I'm a 4th year medic and I too began my humble fresher journey in Wilson like you lucky lot. In a nutshell: I'm half Slovak (left side), originally from Oxford, enjoy all things sporty (especially basketball, running + korfball), play the flute, and love broccoli. Specialist skills include being able to recite Pi to 225dp, rap the words to 'Love the Way You Lie – Eminem ft. Rhianna' and being so unfunny I almost become funny again…
Me aside, I hope you're excited about starting uni! I know it can seem daunting, but we're here to look after you so if you need advice about anything*, want someone to beat you at darts/pool/Wii, or just want to chat, my door is always open 😊 I'd say just throw yourself in; get involved with the Freshers' events, try a new club, chat to everyone and just be your lovely selves and have fun! (you're only a Fresher once remember!)
See y'all in October 🤘🏻
(*apart from maybe cooking; I can't cook to save my life haha)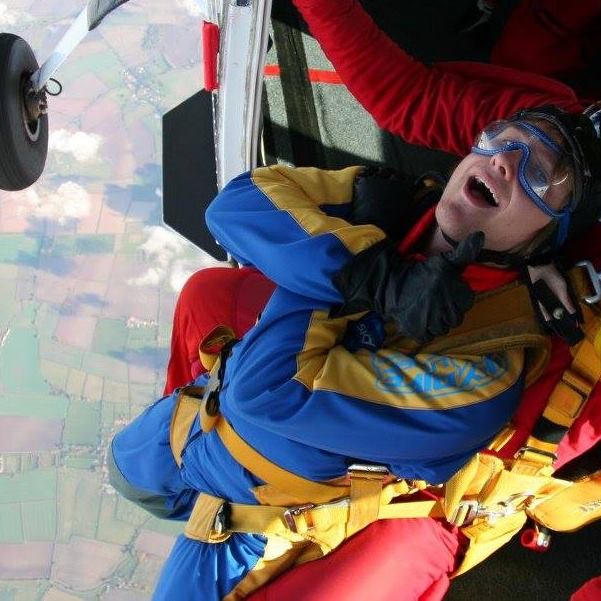 Welcome to Imperial, welcome to Wilson! I'm Brandon, a fourth-year Chemical Engineering Student. This will be my third year as a Wilson Hall Senior 🙂
My hobbies include scuba diving, PC Gaming and DMing (if there's any DnD players out there, let me know!) Moving into Halls may seem scary, I know I felt that way at first, but honestly with all the amazing events planned, new friends to make and societies to join you'll soon settle in just fine!
In my free time, I love hopping on the tube to a random station and exploring the area. Make the most of being in such a vibrant city, there's plenty to see and do! You never know what beautiful café, bar or museum you'll wonder into.
So, if ever you need a tour guide, any help, advice, or just want to say hi – my door is always open!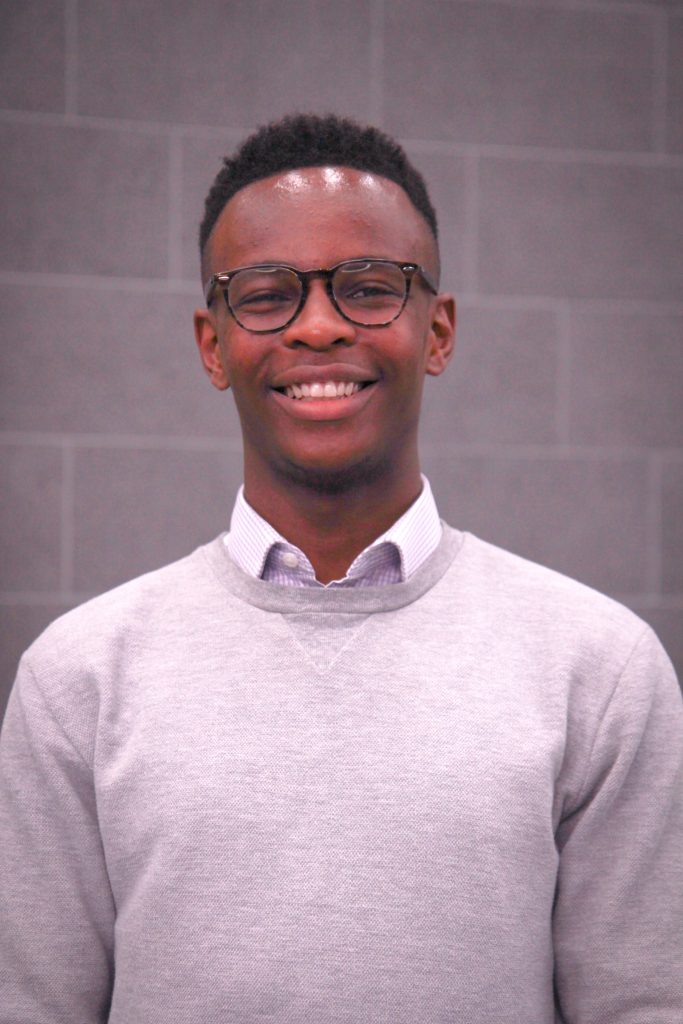 Hello everyone!

First off, congrats in getting placed at Wilson house, you're going to have a great year.

I am Joel, a 3rd year Physics student. In my spare time I love to play basketball, having played on the men's first team for two years so if you're a fan I'm sure we can have an interesting conversation.

I've lived in London all my life so I can assure you it's a great city! If you've got any questions about getting around or life in general definitely let me know.

Looking forward to meeting you all.