Hall Seniors are students who have already lived in Imperial halls, chosen by the wardening team to carry out various roles to keep the hall going and are here to make you feel welcome.
20 Hall Seniors live throughout the hall and will be around to help you settle in to Halls and Imperial life. Meet the 2020/21 team below!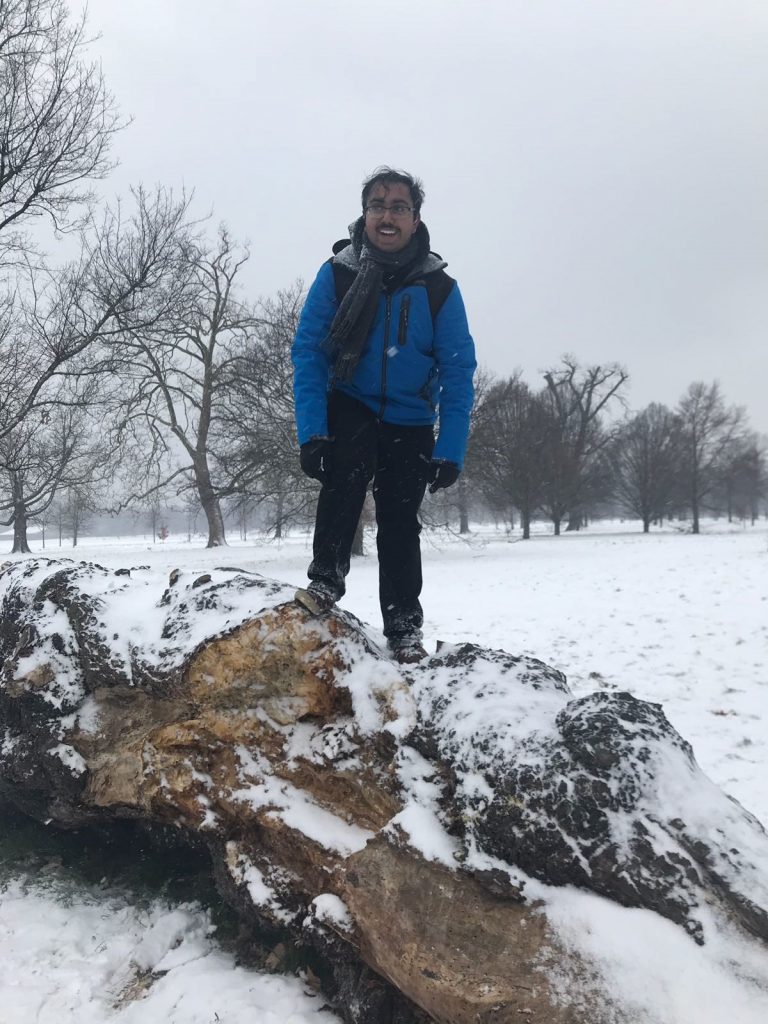 Hey folks! Congratulations on getting into Imperial and welcome to Wilson House! I'm Haddon and I'm studying Medicine. I was also a Wilsonian last year and had an awesome time and met incredible people! The people here are amazing! I've made long-lasting friendships – I know it sounds clichéd but it's true!!
In my free time I dabble in a bit of hockey and music. You might even hear me singing, so you'd better pack a pair of ear plugs – just kidding! University life is a big change, but we're here for you if you ever need to talk!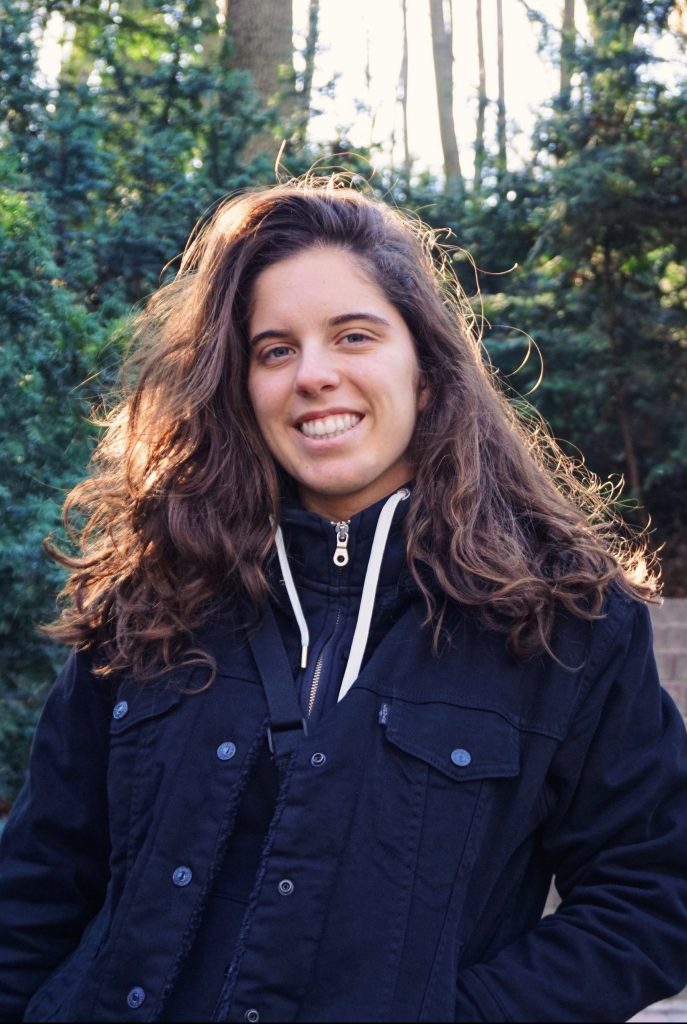 Hi! I'm Alex, a third year medic! I'm from Lisbon, but lived 10 years in Warsaw (where I learned French, rather than Polish). This is my third year at Wilson and I'm here to help you feel at home.
You'll probably find me quite easily because I'm often singing through the corridors or jamming in the music room, and don't be surprised if you find me dancing while I cook in the annex (which might explain why my food isn't always of the best quality…)
Whenever I'm not doing those things I'm probably snapping some photos with my camera around London or planning my next trip. Or maybe just studying… If you need anything, have any questions or just want to chat, please come find me! We're all here to support you and help you make the most out of your time as a Fresher!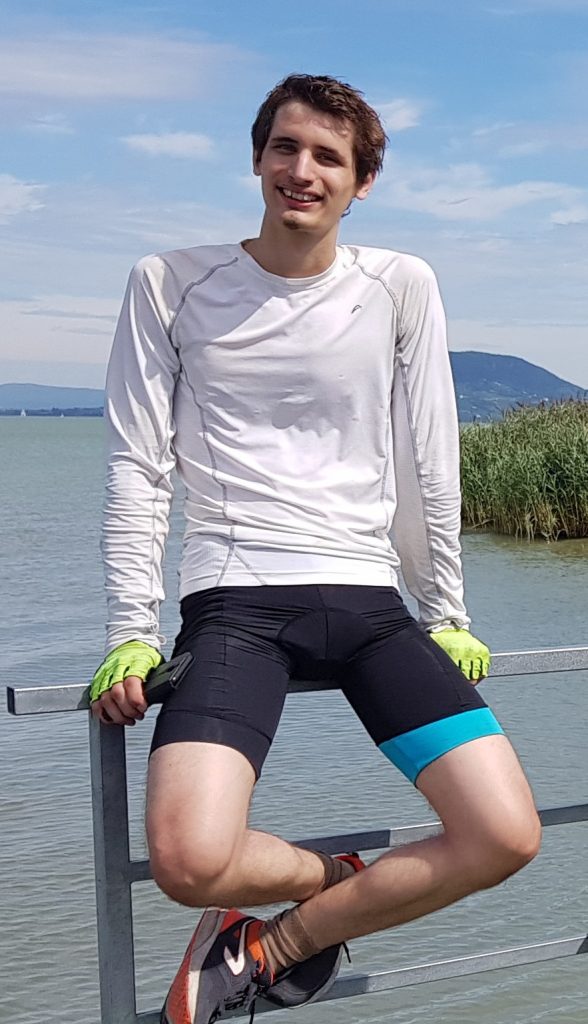 Hi all, congrats for getting into Imperial! Can't wait to start this year with you in Wilson! I'm Balu, a 3rd year Chemistry student from Hungary. I'm the kind of person who is interested in nearly everything so don't think twice about telling me what's in your mind either if it's about the new plastic straw substituent which is going to overtake the world, a new spaghetti sauce recipe, the Iron Man nanotech suit you're secretly building, the colour of your dog's eye or the best overtakes in Formula 1.
I have several hobbies including Origami, 3D modelling and assembling electronics. I do parkour and I'm an obsessed bike commuter (for a greener future, you see). I love cooking and listening to classical music. Sometimes both at the same time.
Unfortunately, I will only be able to meet you guys in person from January, however, I will try everything to get to know you in a remote way from day 1 (I won't be creepy I promise). If you need some help, cooking and saving tips or you just want to chat about anything, my DMs, chat windows, calls and once I arrive, my door will be always open for you! Until then, stay safe and sanitised, and enjoy the start of your adventure at Imperial!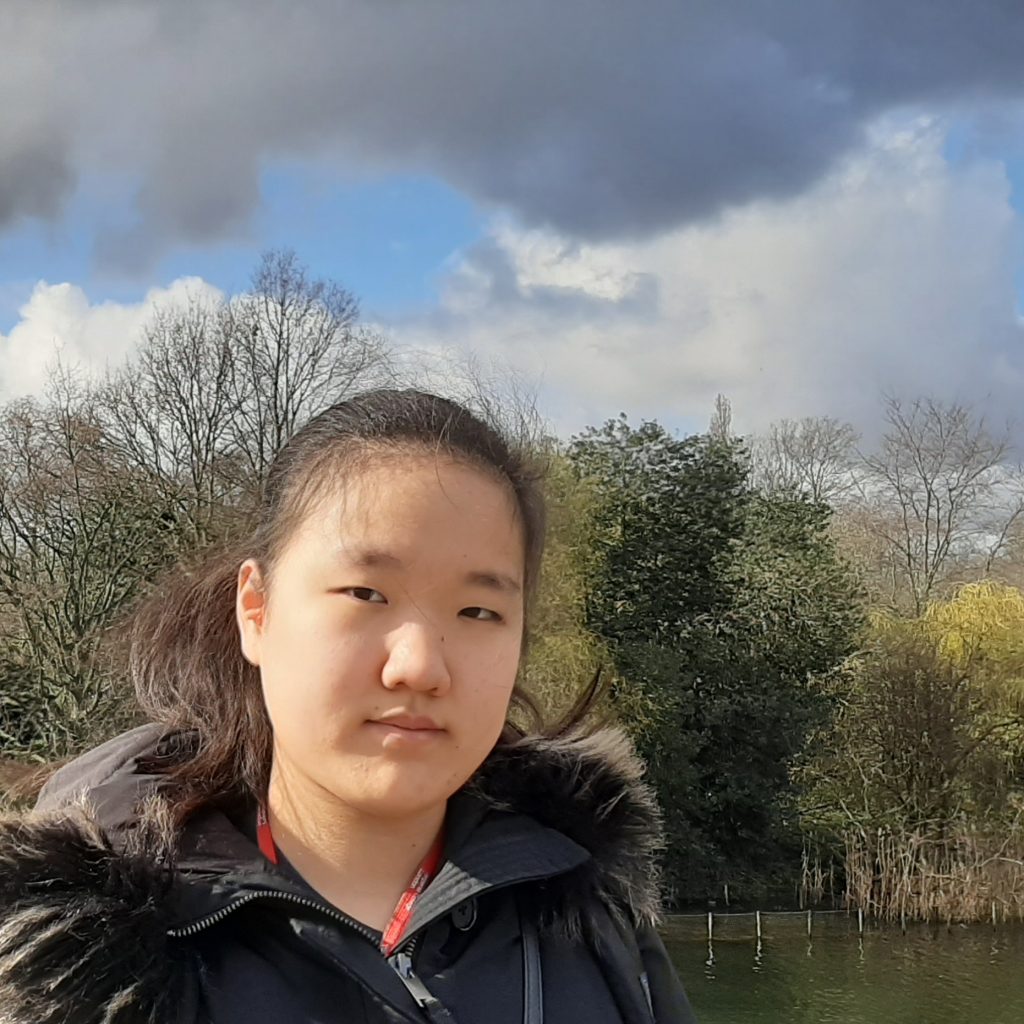 I'm Yuqing, second year Physics student. I was living at Wilson last year, and it was a truly unforgettable experience. A huge welcome to everyone, and I'm sure you'll love it here!
A little about me: I'm Chinese by nationality, but I've spent my entire life in Thailand. London is a remarkably multicultural place and you'll fit in regardless of background.
Aside from studying, you'll find me involved in various clubs and societies (which takes up most of my spare time), travelling, cooking, or whatever I might decide to do. As a word of advice – as a fresher, absolutely no one knows you, so take this opportunity to explore new interests! Feel free to contact me any time – I won't be in London for the first term, but I'll be happy to speak to you!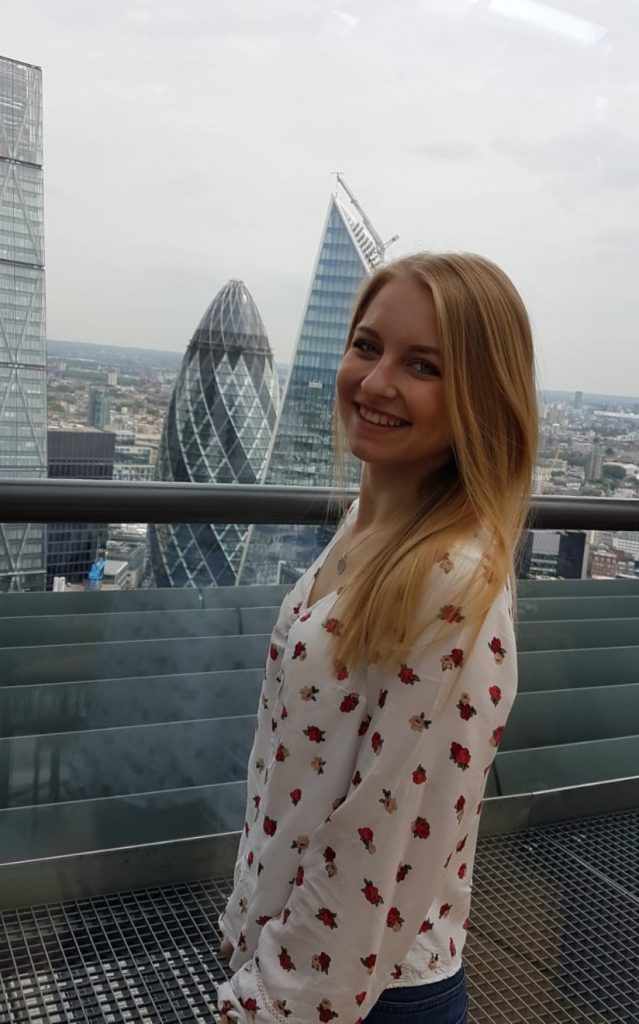 Hi everyone and welcome to Wilson House!
I'm Justyna and I'm a third-year medical student. I enjoy cooking, baking, jogging, exploring London and going to Hyde Park (to see dogs).
Congratulations on getting into Imperial! London is a great city and there are so many fun things to do here and so much culture and good food. First year goes by faster than you expect so enjoy it, get involved, join societies and make some great memories.
Feel free to knock on my door if you ever want to chat, need advice or want someone to listen how much you miss your pets at home. I look forward to meeting you all soon and I hope you have an amazing time here!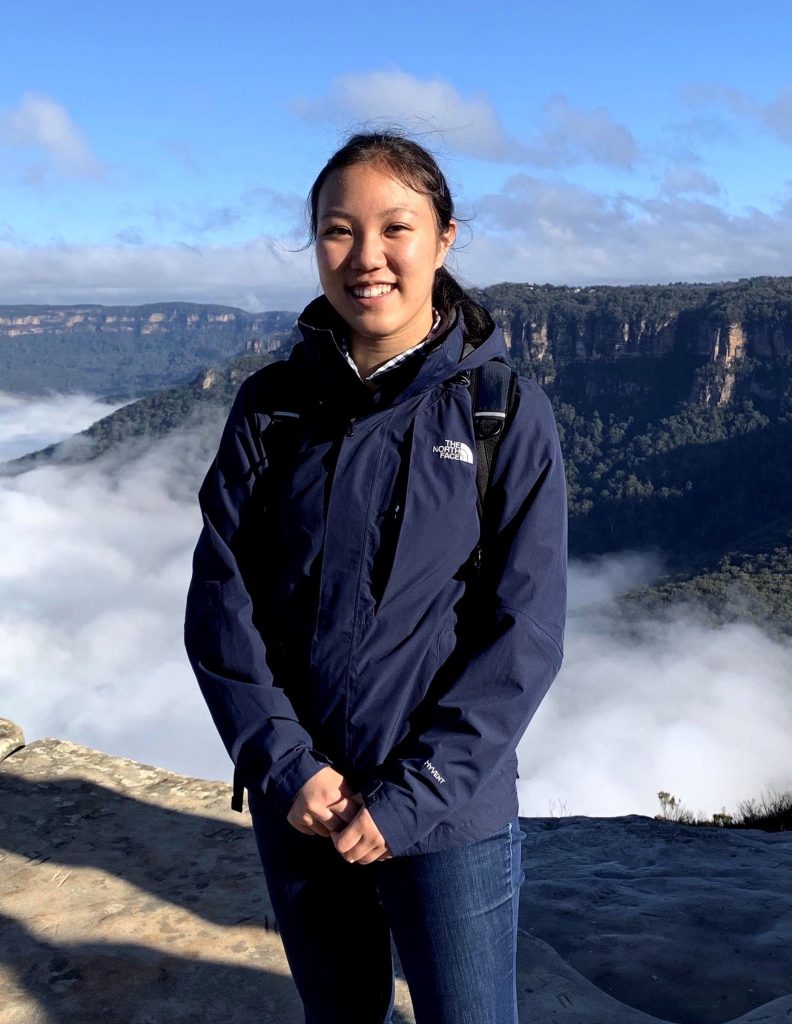 Hi and welcome to Imperial! I'm Aya and I'm a third year Maths student. Aside from some mental arithmetic, I'm a big musical theatre fan, always up for any outdoor activities, watching movies, cooking, and of course trips to Tesco. I've been told I can be loud, so if you can hear someone talk/sing/laugh from miles away, I apologise in advance.
Please feel free to knock on my door if you need anything or just want to say hi:) I look forward to meeting you all!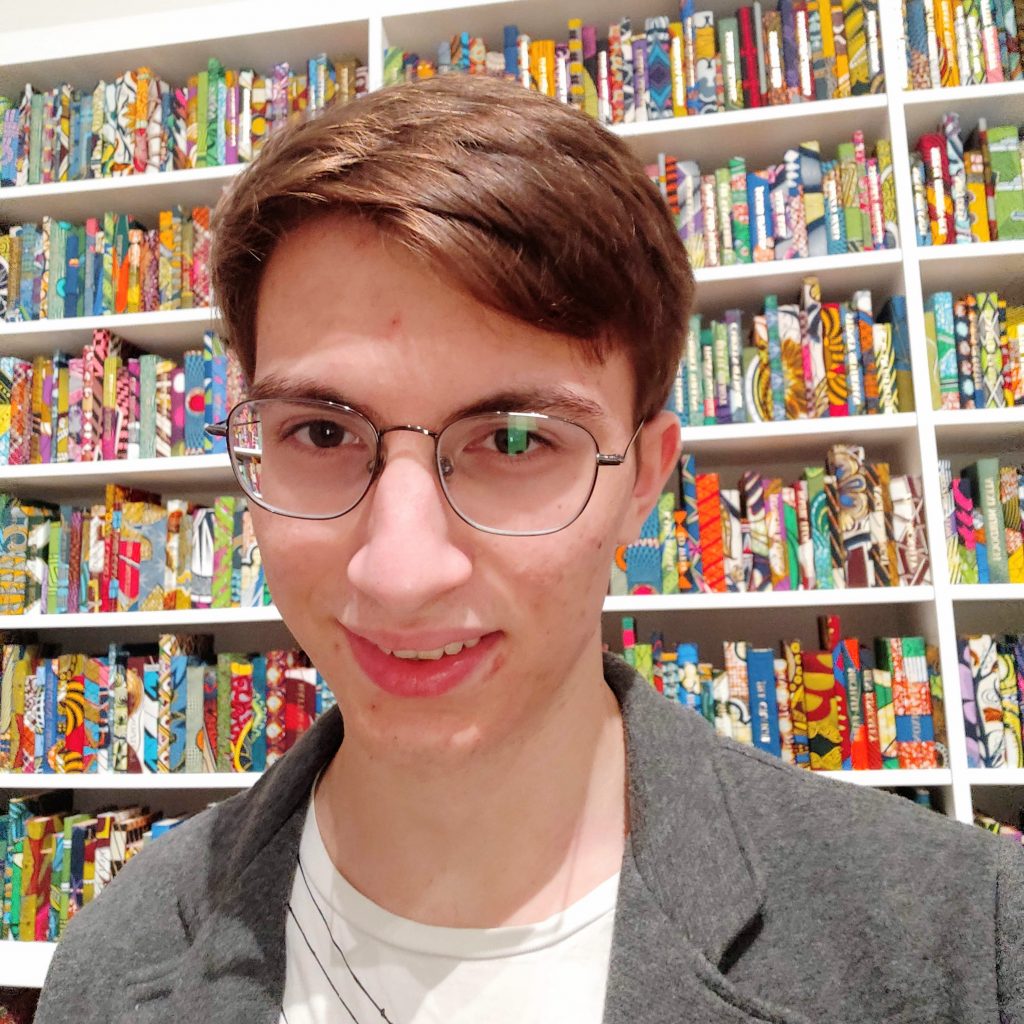 Hi everyone, welcome to Imperial and congratulations on making it here (it's no small feat)! My name is Matteo and I am a third year Computing student. If you really like computers, great food, cooking (not so great food), philosophising over existential problems, or for any other reason, feel free to knock on my door or message me on Facebook.
From personal experience, I can tell you that being a fresher at Wilson will give you the chance to meet and become friends with some of the nicest and most interesting people out there – make the most out of it!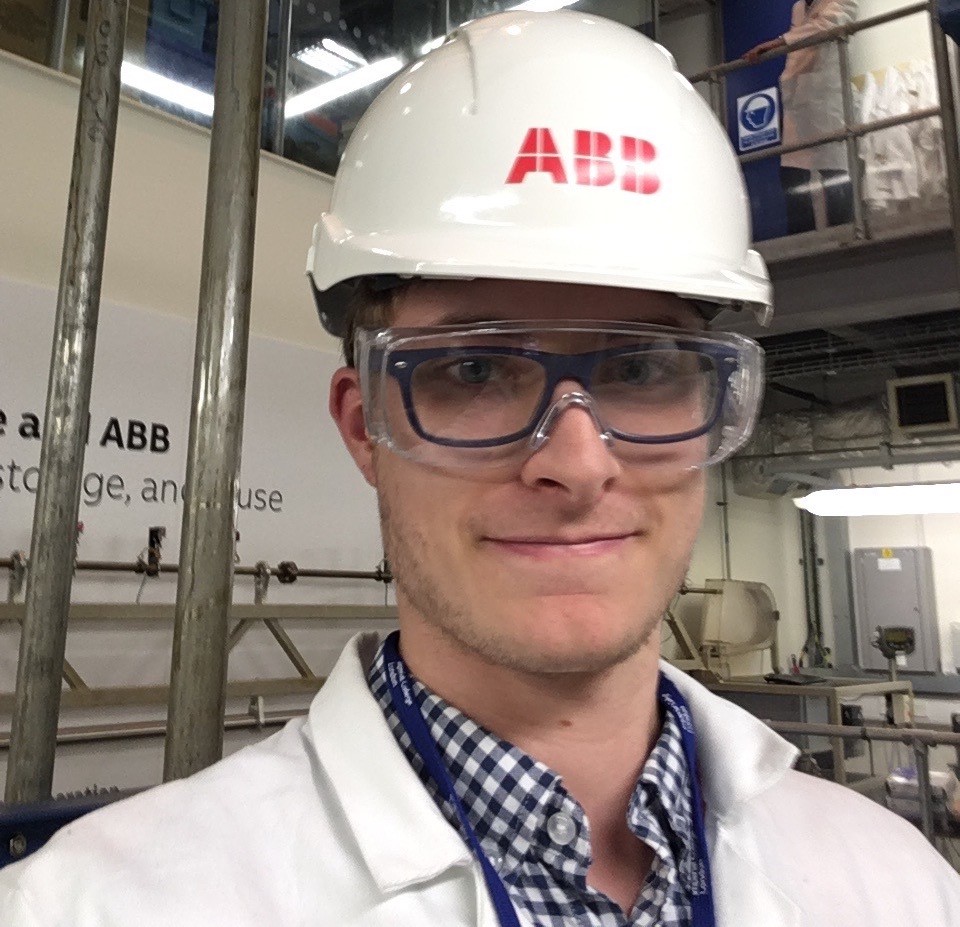 Hello everyone!
Welcome to Imperial and congratulations on making it here amid these turbulent times! My name is James and I am a second year Chemical Engineering student originally from the Portsmouth area. I love cycling, all things scouting, playing the flute and exploring London.
Settling and transitioning into university life may seem intimidating at first but we're here to assist you with that transition. This is my first time living at Wilson House since I lived in Woodward halls during my first year; however everyone I know who lived here thoroughly enjoyed it. So, if you ever want a quick chat, require any help or anything else then feel free to knock on my door.
My advice is to make the most of the opportunities provided by freshers' week even if it is a bit different this year because you will still meet loads of new people and make many new friends.
Looking forward to meeting all of you this October!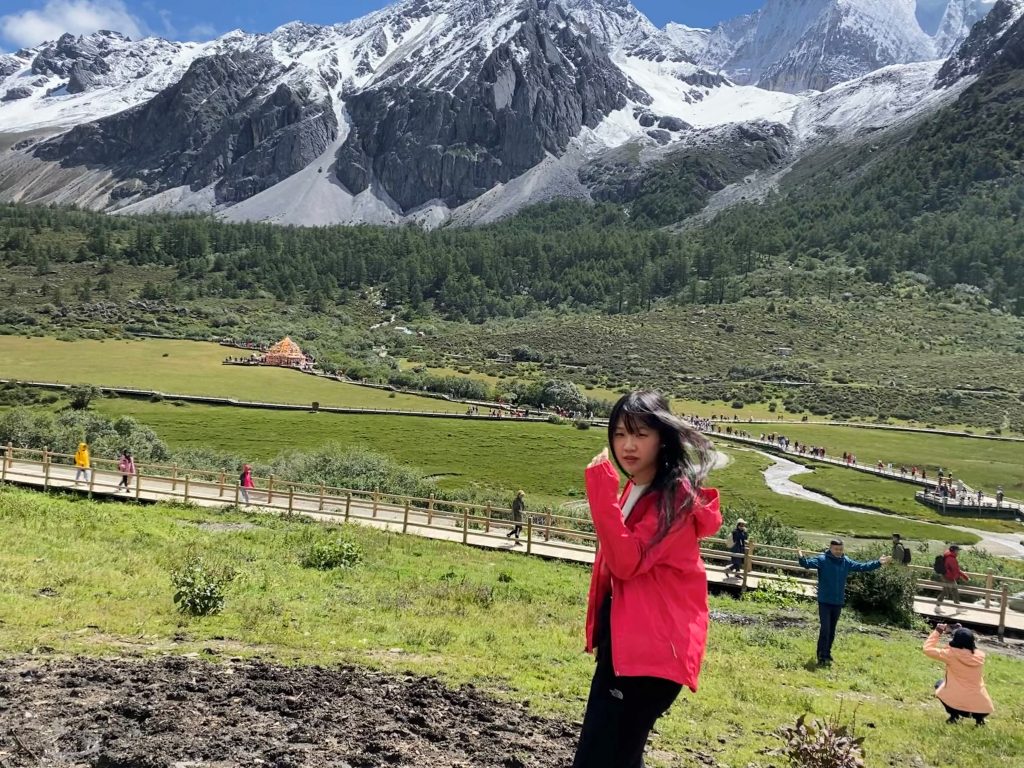 I'm Zeling Xiong. You can also call me Elle. You can see from my name that I am a Chinese. I am a second year undergraduate studying physics 🙂 If you enjoy music, food or anything interesting, you can always talk to me:)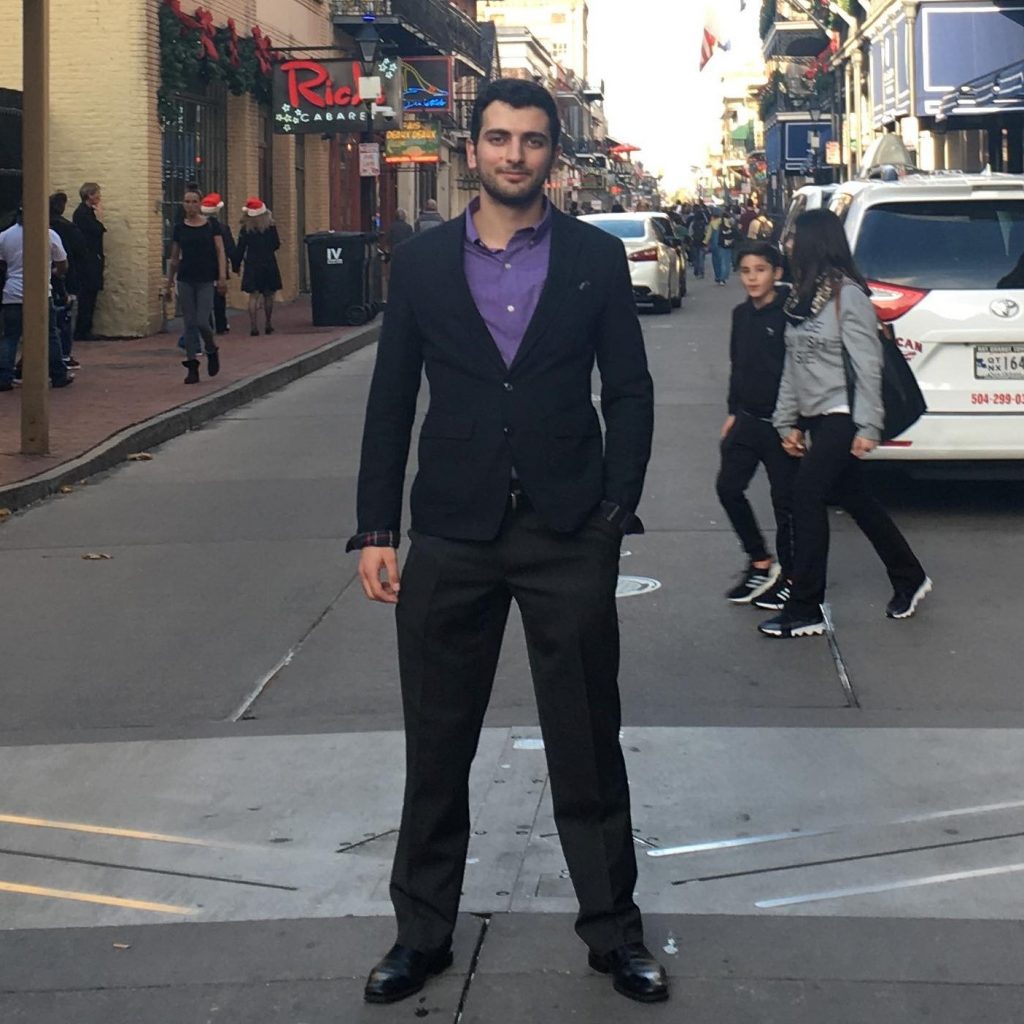 Hey everyone! I'm Nicolas, a fourth year biomedical engineering student and I'm from Cyprus!
In my free time, I like watching sports, playing chess and just going for walks and exploring cool places in London. I also love singing and playing guitar (although not exceptionally well).
Having stayed at Wilson as a fresher (specifically in the Annex), I guarantee that you have been allocated to the best hall and that you will undoubtedly enjoy your first year here! We will all do our best to ensure that you don't miss out on any of the fun you are expected to have during your first year as a student.
My door will always be open to anyone who might need assistance whether it's for academics, signposting or even just needing someone to talk to.
Looking forward to meeting all of you at the start of the year!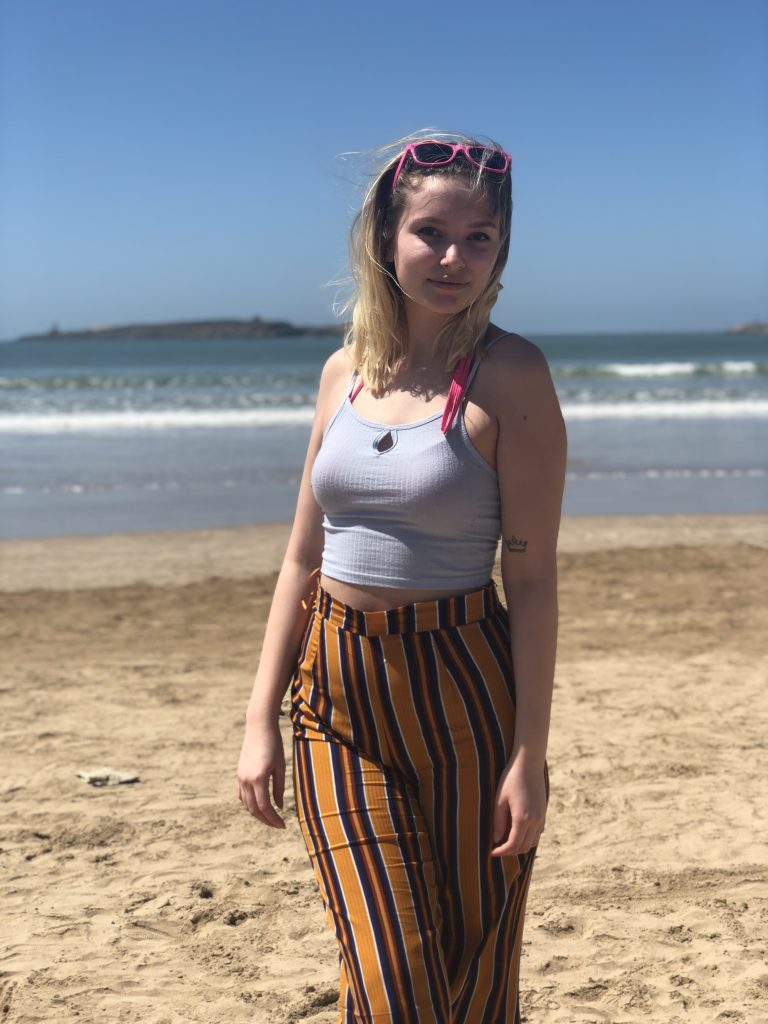 Hey everyone! I'm Chess, and I'm a third year biochem student. This is my second year as a Wilson senior and I hope you all enjoy it here as much as I do!
You'll often find me watching Netflix or with friends (or on video calls this year!), and I'm always up for a chat! I also love playing the sims and other games.
Hopefully you'll all feel at home here at Wilson and enjoy your time at Imperial. It can get stressful but you're never alone! Have a great year!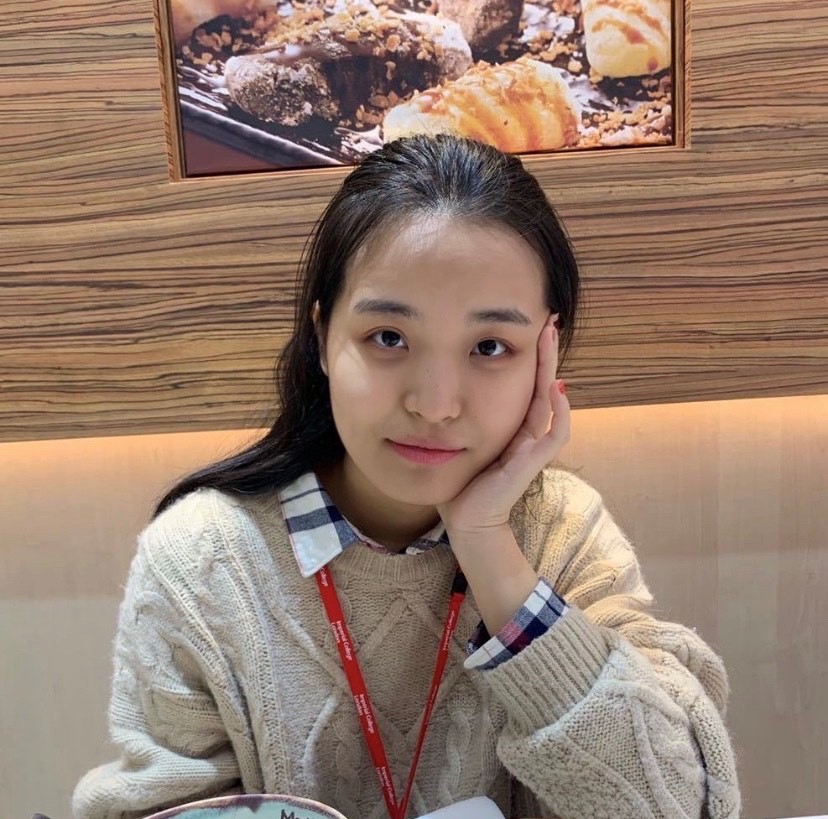 Hi everyone! I'm Mengjie, a Chinese second year biomedical science student. When I am not studying, I enjoy walking in the Hyde park or drawing. I also love exploring new things, such as find a new habit or test out new food recipes. Hope you will have an amazing time at university and in Wilson! If you have any questions or worries, feel free to come to me or text me. I'm very excited to get to meet you all!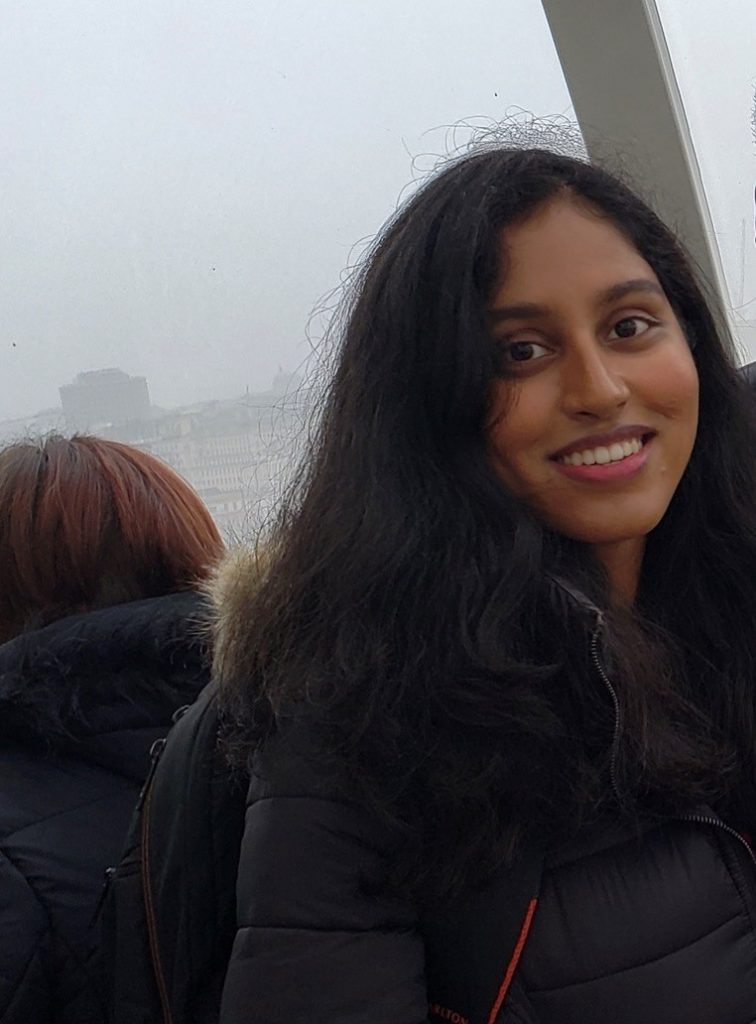 Hi everyone! A big welcome to Wilson! I'm Akshita, a third year medic and ex-Wilson fresher, so I speak from experience when I say that Wilson is definitely the best hall to be at. Not only is there a gym and library 5mins away, but the South Ken campus is also a short, lovely walk away through Hyde Park (defo makes the early mornings less painful). Wilson is also pretty famous for having the best hall events (we're pretty determined to keep that rep even with the present circumstances, so hope you're all hyped for Fresher's!). It's also a pretty great place to explore London from, something which I'm totally guilty of spending far too much time doing, if I'm not curled up in my room with a good book or studying.
I've been in your position not too long ago, so I understand how daunting it can be settling in. I'm more than happy to help, if anyone has any questions about life at Imperial or Wilson, or just wants to have a chat! Looking forward to meeting you all very soon 😀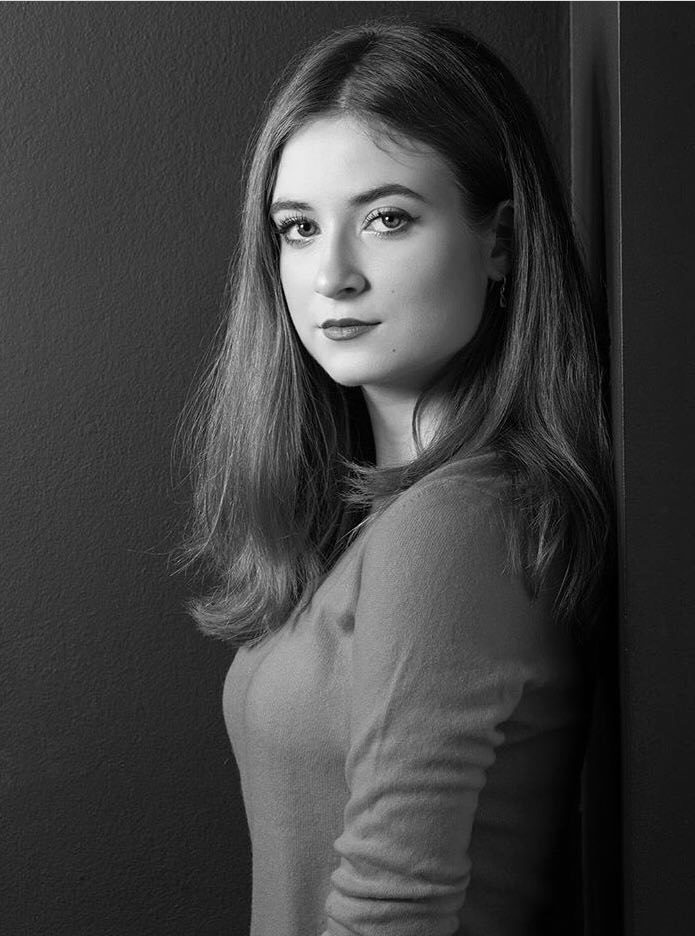 Hi everyone! Congratulations on getting into Imperial and of course on securing a place at Wilson House. My name is Amelia, and I am a half British/half Greek second year biology student.
Music is my passion. I have a piano diploma, and I spend many hours in the music room during the week. Cooking Mediterranean food and exploring new flavours is another great interest of mine. However, it's mostly likely that you'll end up finding me while eating some Greek yogurt in the kitchen (and by some, don't get me wrong, I mean A LOT).
Living at Wilson during the first year of my studies was an absolute blast, and I honestly couldn't have asked for a better hall to live in. My team and I can't wait to meet you all and to help you adjust here in London, despite the current circumstances. And don't forget, if you ever need anything don't hesitate to knock on my door! See you soon!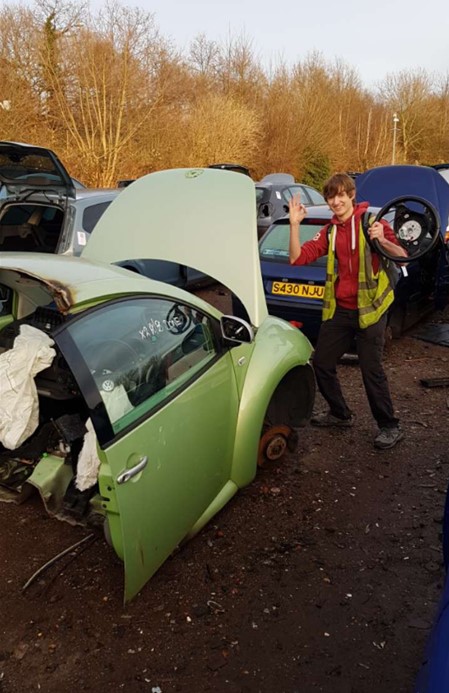 Hi, welcome to Wilson (and Imperial I guess), I'm Ben, a second year Mech Eng student. I'm a car enthusiast and am usually found tinkering with old electronics. I also saved my housemates from a hornet last year with a hoover duct-taped to a pool cue. If you've got any questions about living in Wilson, or anything else, I've already been here a year so feel free to talk to me or message me on Discord! ( bean_ #2750 )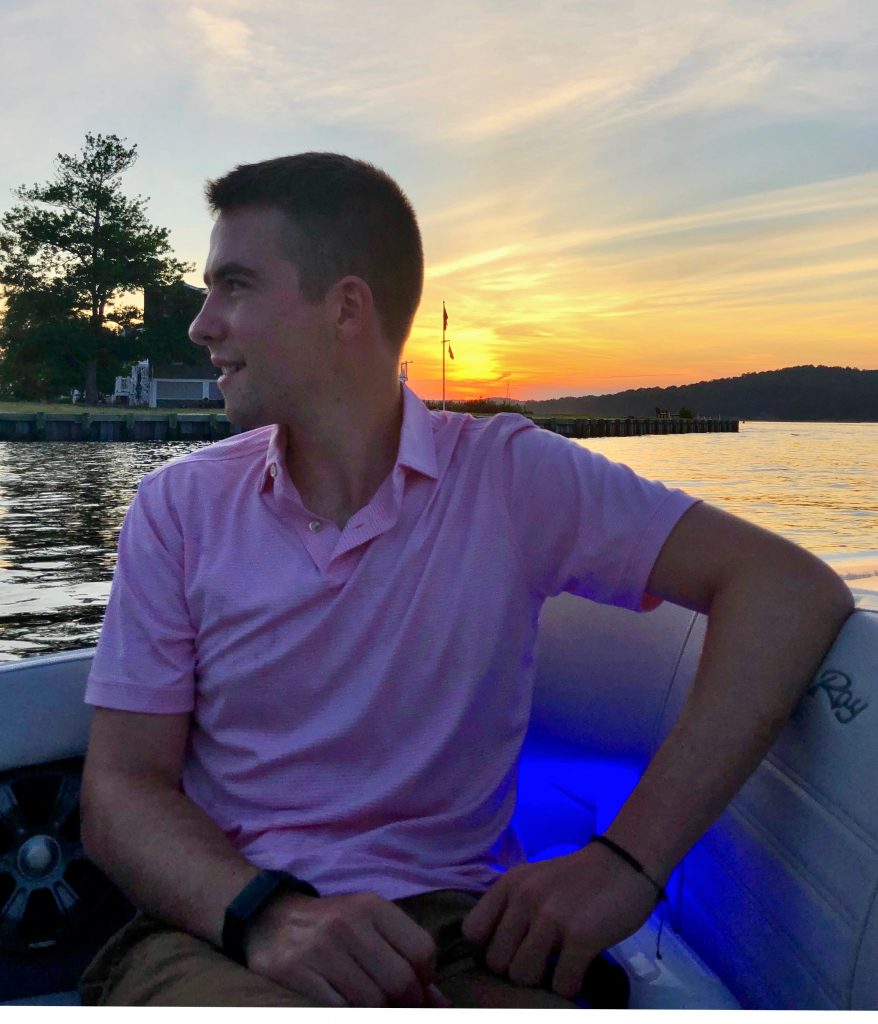 Hi, I'm Justin a second year biochemistry student from Germany/Canada. Im a big football fan, so if you want to talk about the latest games or transfers hit me up.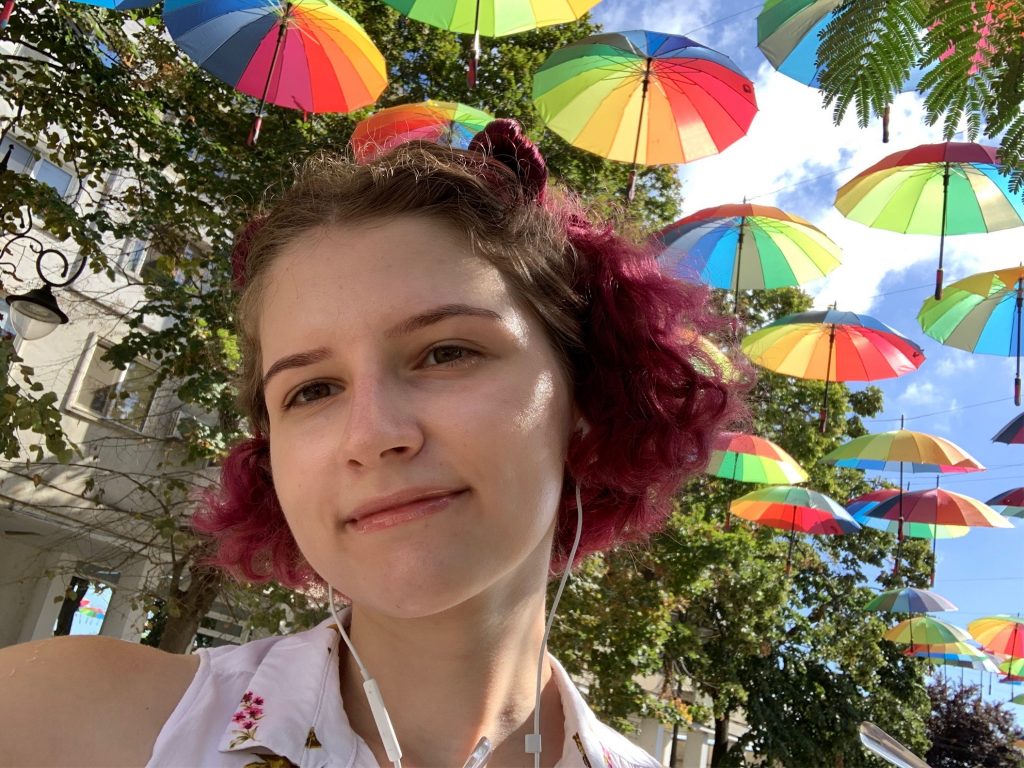 Hi everyone !
First of all congratulations for getting into Imperial! This is the perfect place to get to know people with the same interests as you, explore London and make tons of friends.
My name is Sorina and i'm a Maths student.
Living in student halls is the experience that has made my uni life great and I wish the same to you! One of my most treasured memories were laughs shared in the kitchen with friends. I can't wait to have this experience with you (social distancing rules included).
I'm always up for a friendly discussion in philosophy or psychology (especially the absurd nature of the universe). Deep convos are like air to me.
When I'm not trying out new cooking recipes I'm most likely learning about data science, finance or just drawing. I'd love to know your art preferences any time!
As it is my first year in Wilson, i'm excited to discover this Hall with you. I can guarantee you that its energy it's amazing.
This uni might get stressful at times (but you totally got it!), and we are here to offer you a shoulder to rely on.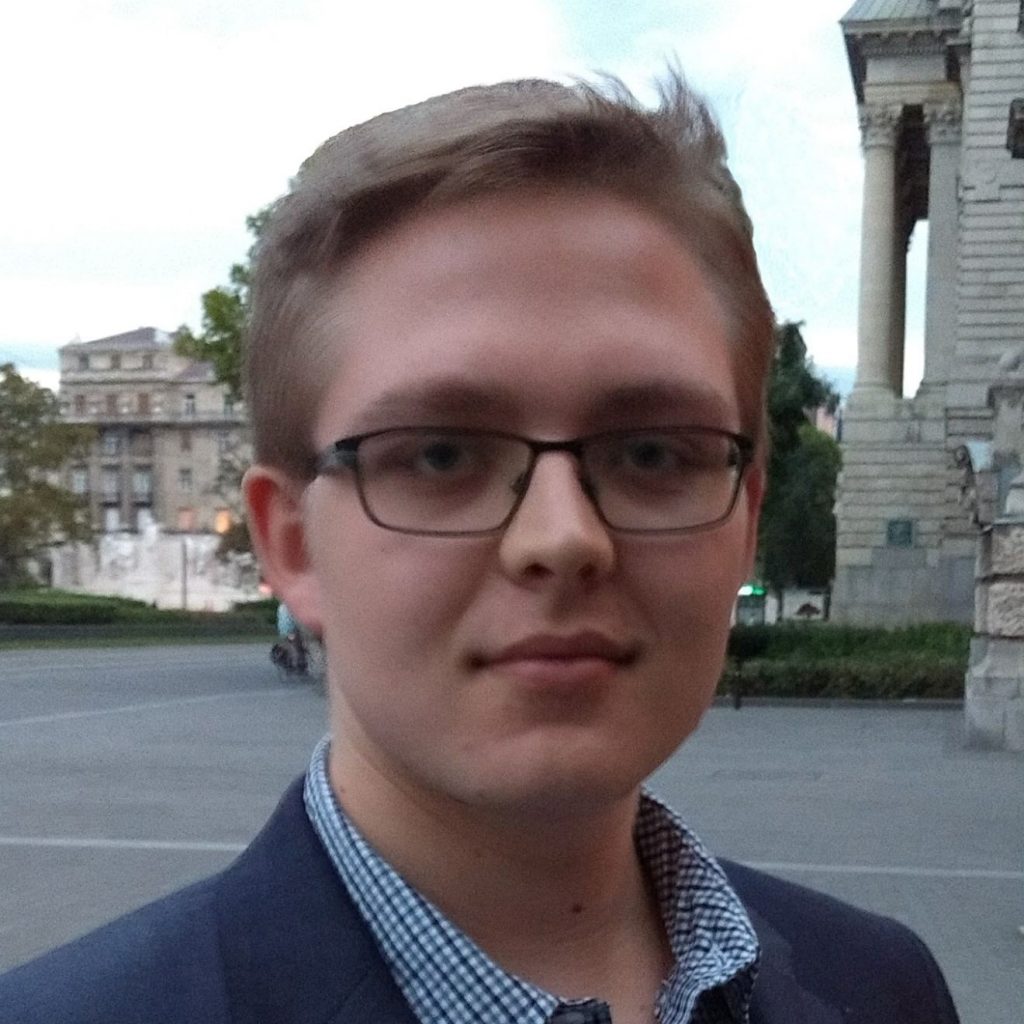 Hi everyone, congrats for getting into Imperial, you're up for a spectacular time. I'm Peter, 3rd year MechEng after a placement year with Airbus – so technically 4th year. I spend much of my free time with some Imperial societies: I play clarinet in Sinfonietta and I work on some veteran vehicles with the Motor Clubs. I'm into cars and airplanes (obviously…), I like a bit of jazz, I appreciate a good photograph, and I enjoy traveling as much as reasonably possible. Imperial is full of opportunities, so make the most of it, and Wilson is a great place to stay, develop yourself, find new friends, and make memories! If you have any questions, or fancy a random chat, let me know, I should be easy enough to find.