Hi. Welcome to Wilson House.
The best Imperial College Hall of Residence, situated only 25-30 minutes walk from South Kensington.
The duty warden can be reached from 6pm to 8am weekdays, and 24 hours on weekend. The duty phone is switched off at any other time. Please call hall supervisors at reception for any urgent maintenance or assistance during weekdays. In an emergency, please call 999. Please visit the student support zone online for support, advice, and common concerns during daytime.
Download and install Microsoft Teams app. You will need it for your lectures. Check the College guide to using teams for further information here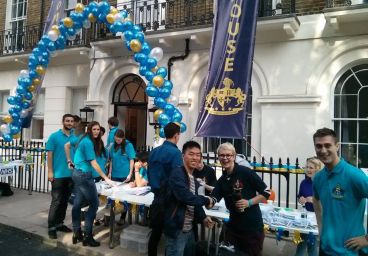 Congratulations on gaining a place at Imperial College London! On behalf of the entire wardening team, I am writing to welcome you to Wilson House and to provide you with some important information about Wilson House before your moving-in.
Wilson House is one of Imperial College's largest halls of residence, located in vibrant and bustling Paddington, housing around 400 students from all disciplines and cultures. The hall comprises 22 extensively refurbished inter-connected Victorian period houses with a brand new, purpose-built residential block to the rear. At Wilson, you will find a combination of single or twin standard and en-suite rooms, with access to shared kitchen and bathroom facilities. Each room has a telephone and internet access. Distributed among the houses are communal areas that you will all have access to, including common rooms, TV rooms, games room, on-site launderette and meeting rooms. More information about the hall facilities can be found on our website, and in the welcome booklet you will receive on arrival. Please take note that Imperial has a smoke-free policy, and to this effect, no smoking is allowed anywhere in Wilson or its premises.
Several links that you should read carefully before your arrival:
FAQs & Arrivals Information: https://wilson.halls.imperial.ac.uk/arrivals/
How to register on eHalls: https://ehalls.halls.imperial.ac.uk/loginhelp.php
Information about moving-in: https://www.imperial.ac.uk/students/accommodation/moving-into-halls/arriving-to-halls/
In addition to reception staff (8 am – 6 pm), an Imperial College wardening team, consisting of a warden, an assistant warden, and 7 subwardens are in residence throughout the year to ensure Wilson is a suitable study environment and to create a safe and fun place to live for all residents. We are all members of staff or postgraduate students at Imperial College, and have a wealth of knowledge on the College and living in halls. We're here to help you throughout the year and act as one of your main points of contact for any welfare issues, as well as being the College authority for disciplinary matters occurring within halls. The team is also involved in organising numerous social activities for you, ably assisted by 20 hall seniors (undergraduate students who have been selected to live in halls another year), who live amongst you and help you settle into college life.
We have a schedule of events planned for the first two weeks of term to help you meet other people from your hall. Most Wilson House events are free, and for those that are not, we have a Hall Activities Fund which we use to subsidise the cost of these events, so these will always cost you less than what we pay for them. Events will be advertised on our website closer to the moving in date and our Hall Seniors will also be on hand to chat with you about what we have planned once you arrive at Wilson House. We strongly encourage you to attend as many events as possible, where you will have your first opportunities to meet other residents and make friends in College!
Paddington has all the local amenities you would expect, plus a few surprises on the side! Find out more about the local area.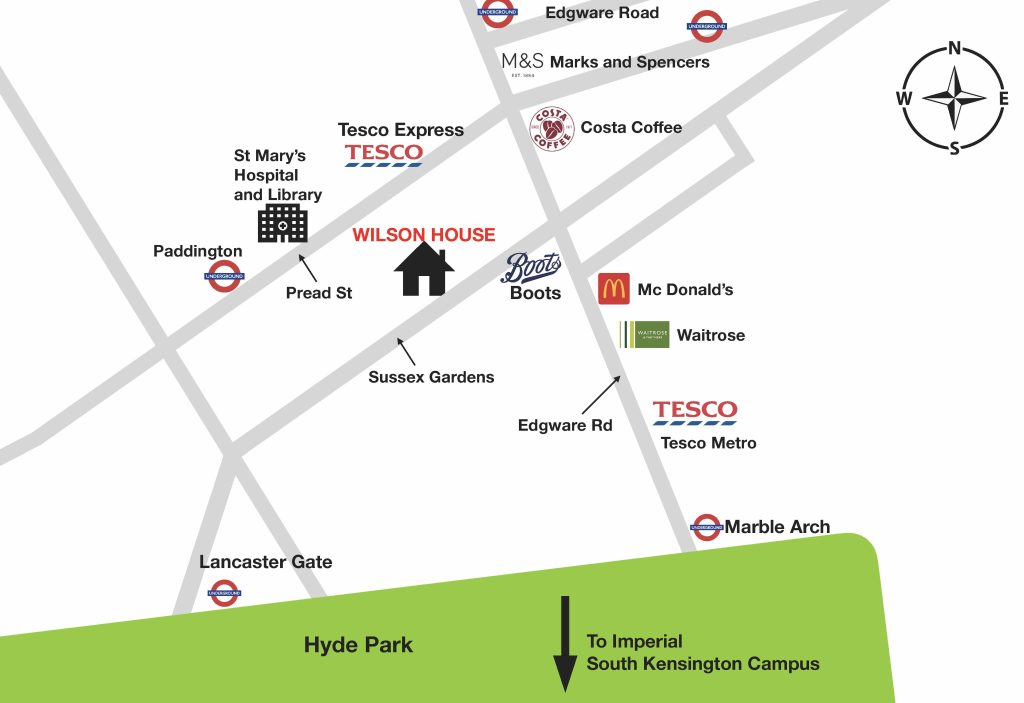 University will be fun, but everyone will have ups-and-downs. Find out about the support available to you and how the team at Wilson will help you settle in.