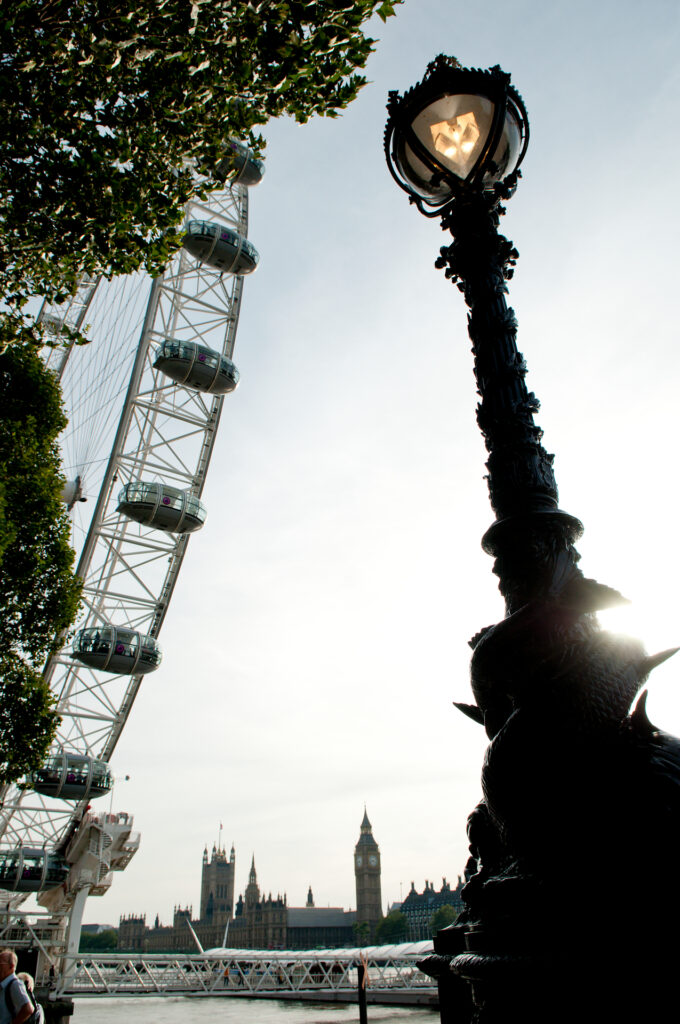 We look forward to welcoming you to Imperial's best Hall!

Toothbrush? Check. Duvet? Check. The list may seem endless, but we've put together a quick guide to Arriving at Wilson.
Arriving to Wilson
For the most up to date information please visit https://www.imperial.ac.uk/students/accommodation/moving-into-halls/arriving-to-halls/
Registration
You must register before you arrive. Don't read on until you've done that first! Note that Wilson has a separate registration process to the central Accommodation Service, and you won't be able to get your keys without completing our registration.
Once you've registered, make sure you've read our "Initial Information" page and printed out the relevant documents.
Post, Deliveries and Pre-Arrivals
Unfortunately, it is not possible to accept deliveries or post on your behalf prior to your arrival. Please do not have anything (Oyster cards, bank accounts, etc etc…) sent to Wilson before your move-in day.

It is also unfortunately not possible to enter/look around the Hall prior to Move-In day as it is being used by other residents.
What You Need
All your basic bedroom, bathroom and kitchen equipment. Yes, you do need pillows, duvet, sheets, towels, etc. You can pre-order certain items through the College, or buy things when you get here if you're stuck for packing space.

Don't forget some sort of proof of age, as this will probably be important for going out in London.
Don't worry if you do forget something; you can buy basically everything in London!
If you're coming from abroad you can order a UK SIM card rather than getting a whole new phone. Phone companies in the UK include EE, GiffGaff, Vodafone, O2 and Three. Three also allow you to use your phone abroad in about 30 countries at no extra cost so may be worthwhile checking out if you are planning on travelling around a little. You can compare phone companies here.
What You Don't Need
Student Oyster Cards are pointless for your first year. A regular Oyster card can be picked up at any major tube station, and you can also use contactless debit cards on buses and tubes instead of an Oyster. Anyone with a Young Person railcard can get this loaded on to their Oyster card – which is the best way of saving money. A Student Oyster only saves you money on passes, which you won't need for commuting to South Kensington: it's faster to walk or bike than take public transport.
Non-UK electrical equipment may not work on the UK power network. Rice Cookers in particular are bad at this. A rice cooker costs only around £10-20, so we would suggest you don't bring this. All electrical items of this nature (being used in the kitchens) must be PAT tested.
A Car: it is not possible to park a car, (or motorbike etc) at Wilson. And you won't be able to apply for a parking permit either. Just don't do it! Bring a bike if you would like – we have a secure bike store to the rear of the building.
UK Customs: If you're travelling from abroad, make sure you're not bringing anything into the UK you're not allowed to. It's also good to check you're bringing in allowed amounts of other, non-banned items.
Get Involved
Make sure you've checked out our Social media pages, and are starting to meet your new housemates online before you get here.
Instagram: https://instagram.com/wilsonhouse_?igshid=YmMyMTA2M2Y=
Tiktok https://www.tiktok.com/@wilsonhouse2223?is_from_webapp=1&sender_device=pc
Facebook: https://www.facebook.com/Wilson-House-114488997065815/

The Union also runs a Freshers' Facebook group that will answer the most common questions and the Union website also has more information on Clubs, Sports and Societies that you may be interested in getting involved with when you get here.
Meet Your Housemates
You're going to be living with these guys for a whole year (if not longer, if you then move-in to a House together afterwards!). So it's good to get to know your house. It will be impossible to know everyone in the Hall, but your house is a good place to start!

Please feel free to create a kitchen-specific WhatsApp or Messenger group.
Learn about Paddington
Paddington is a fantastic and vibrant place – though may be a shock if you're not used to busy places!
Move In Day
On your move in day, please make sure you follow these guidelines for your own and Wilson staff's safety:
You must arrive on the date and within the time frame of your arrival booking.
Only you and one other person will be provided access into the hall to help you move in
Enter the building via House 64 reception and check-in with the Hall Supervisors.
There will be a one-way system in place within Wilson House and hand sanitizing stations – please be sure to make use of these.
If you're arriving in a car:
You may park in the driveway in front of Wilson House for a short time to unload.
Parking at Wilson House is limited, so please move your your car once you have finished unloading so other vehicles can make use of the driveway.
We advise you not to leave the car unattended or unlocked whilst unloading your items. We cannot be held responsible for any criminal action that takes place on site.
Parking close to Wilson House is available:

on the street alongside parking metres
Plan for Imperial
The Autumn Term won't start until the 4th of October, but it's good to know what you'll be doing in your first weeks.

The first part of that plan might be on working out how to find Wilson…

You will also want to familiarise yourself with when your Department Introductory talks are. These will normally happen on the first Monday of the term.
---
Events aren't only in Freshers'! We hold regular events throughout the year; free and paid.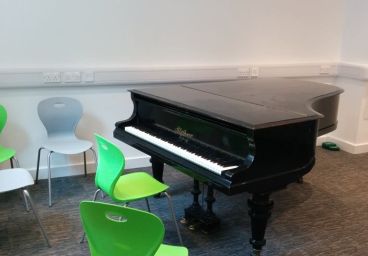 Find out about Wilson facilities here for you to use and enjoy in the Hall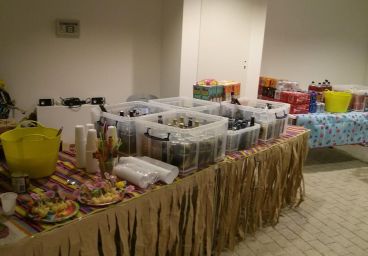 You're only a Fresher once! But it will be enjoyable… Find out all about Wilson House Freshers' events.