1
Aroma today!
Tue 5th Oct 2021 15:39
Hey guys - We have our exciting Aroma Buffet event today! If you're leaving from Wilson, please meet just outside reception at 17:45 🙂 If not, then we'll see you at Aroma at 18:30! Please remember to bring your Oyster/contactless card, ID (if you want drinks), and your eHalls app QR code/eHalls website barcode (under Event Tickets). https://g.page/Aromabuffet?share We'll also do cash sales at the door but you'll have a long waiting time for entry so please try your best to get a ticket via the union shop in advance. Best wishes, Wilson Wardens
More Information
2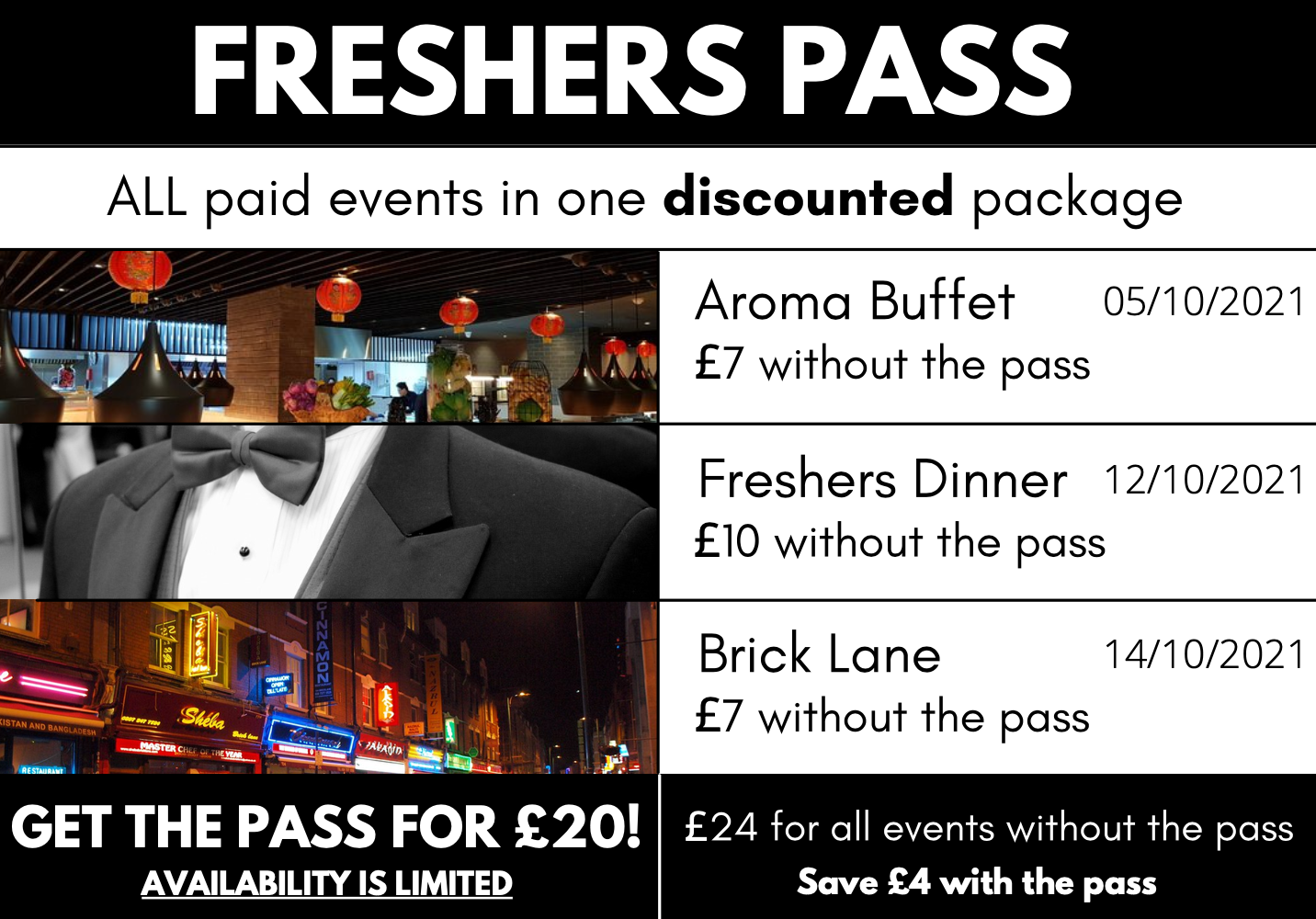 Get your tickets now
Sat 2nd Oct 2021 9:19
Remember to stop by the social space today to grab your tickets!
More Information
3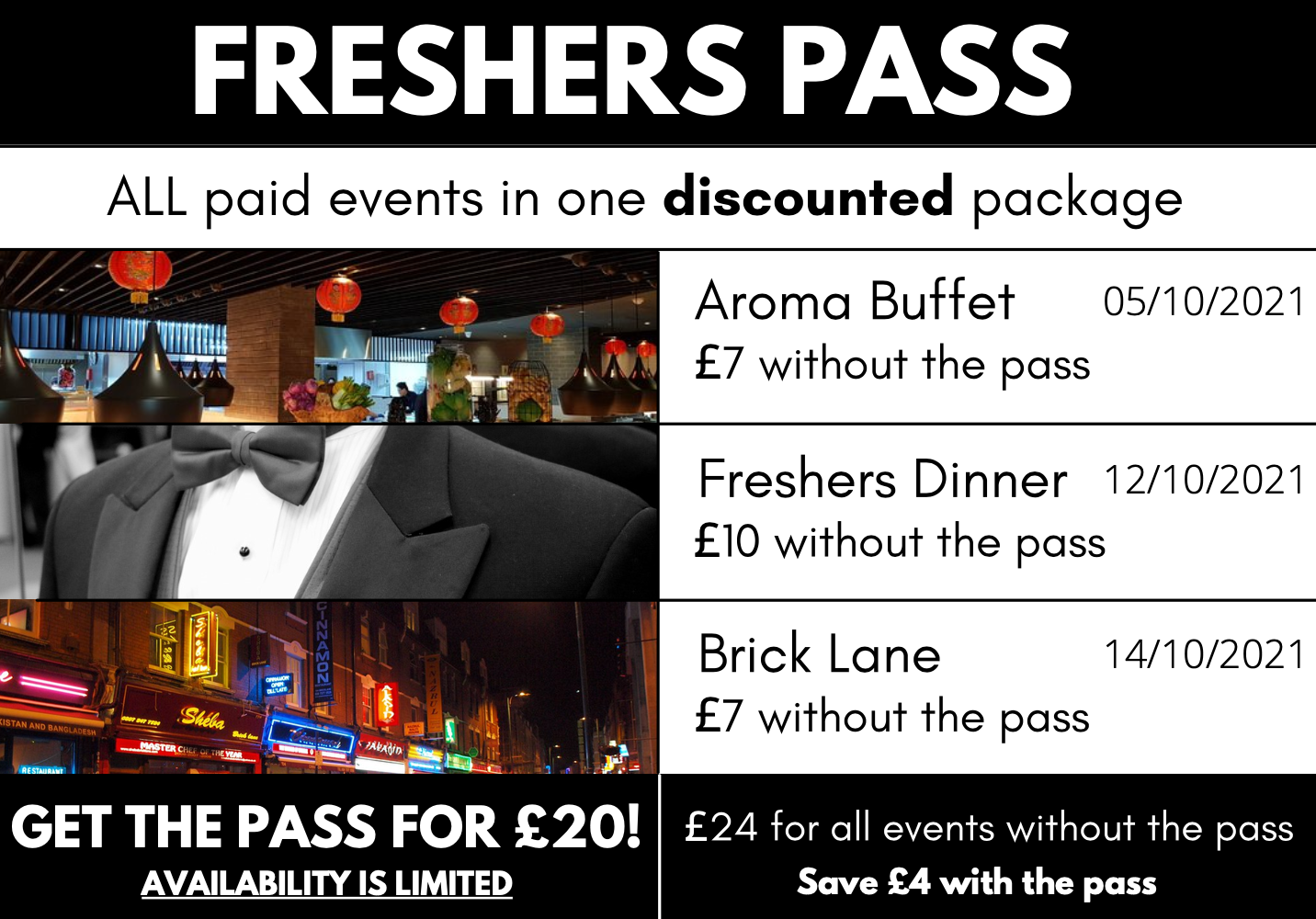 Freshers Passes!
Fri 1st Oct 2021 13:06
Buy your passes now! Click "More Information" below to purchase tickets
More Information