Hall Seniors applications now open!
The 20 Hall Seniors are chosen by the wardening team and have an important function within Wilson House. The role provides an opportunity to contribute to life in halls in a different way, gain experience in committee work as well as an insight into the ICSU. You would be a link between residents and the wardening team, help with or make suggestions for events and contribute to Welcome Week.
Have a look at the dedicated Wilson Seniors webpage to find out more about our current Seniors team!
Click here to apply for one of our Wilson Hall Seniors positions!
1

Hall Seniors applications are now online!
Mon 1st Mar 2021 11:49
Please click on the link below to find out more and apply!
More Information
2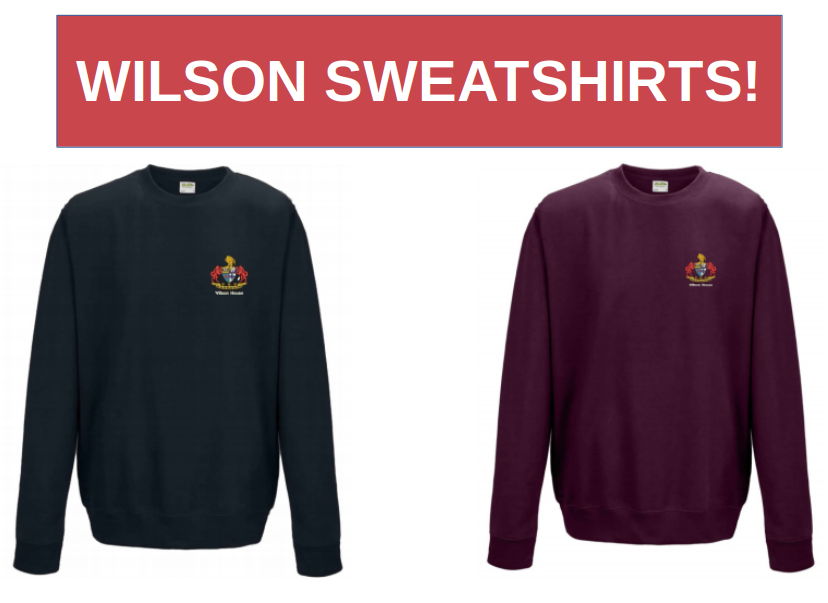 Wilson House Sweaters and upcoming food events!
Mon 1st Mar 2021 11:46
Hi all, As we approach the end of term 2 and the gradual easing of governmental restrictions, we're happy to announce that Wilson House sweaters are now available to purchase! Please click on the link below! We also have two free food events coming up so watch the events page on the website/ehalls app/facebook/google calendar. Dates: 1st Food event: TBC 2nd Food event: Thursday 18th March 7pm
More Information