Freshers' Fortnight
Your Welcome to Wilson House, Imperial College and London
We have a fun-filled packed fortnight of events lined up for everyone moving in to Wilson in September/October. There will be many, many different things going on across College – many of them clashing – but we hope to provide something for everyone and hope that you will be able to get involved in some, if not all of our events.

Halls run the most comprehensive set of events lasting a Fortnight; you're encouraged to get involved with these as much as possible. Halls are where you find friends outside your course, residents are the people you'll be living with all year, and it's where you find people to live with in future years. The Union, and Constituent Unions (like the ICSMSU, RCSU, CGCU and RSMU) will also run events, as well as Departments. Pick and choose what suits you best, but most importantly – just get involved! Don't forget: everyone is new. Don't be afraid to join in!
Wilson House Freshers' Fortnight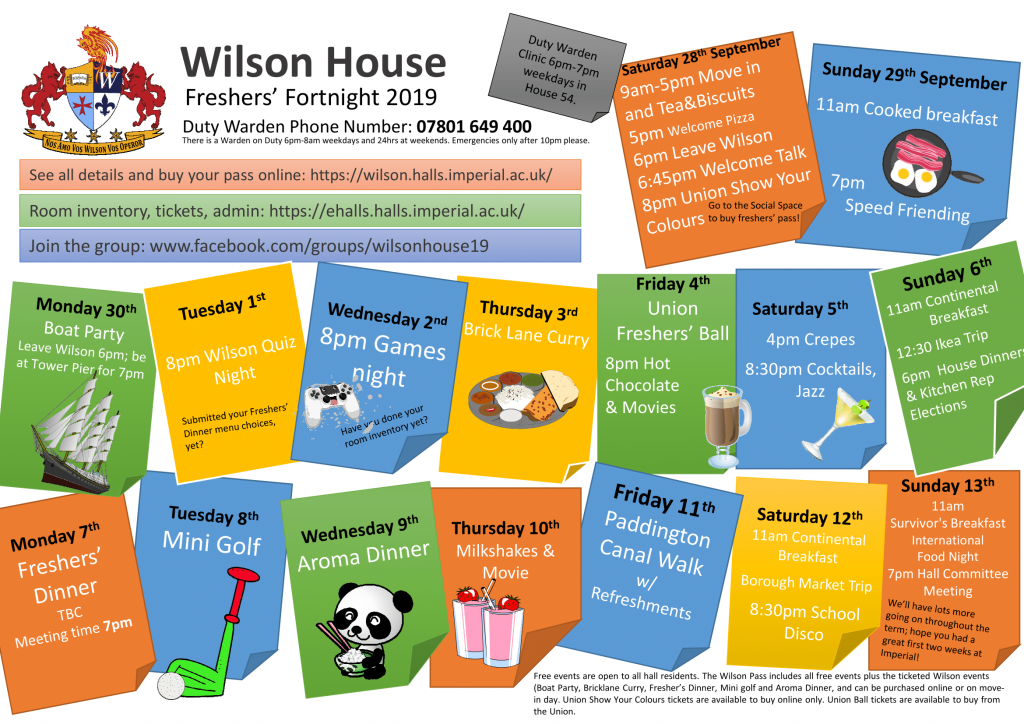 Wilson House Freshers' Pass: The Freshers' Pass includes access to all Wilson House events including the Boat Party, Brick Lane feast, Freshers' Dinner, Mini-Golf and the Aroma Buffet. Please make sure you buy a pass in order to attend these events – this heavily subsidised pass represents a huge saving of £20+. You can buy your passes here: Wilson House Freshers' Passes

Note: This pass not the same as the ICSMSU "Medics' Pass"
Upcoming Events
1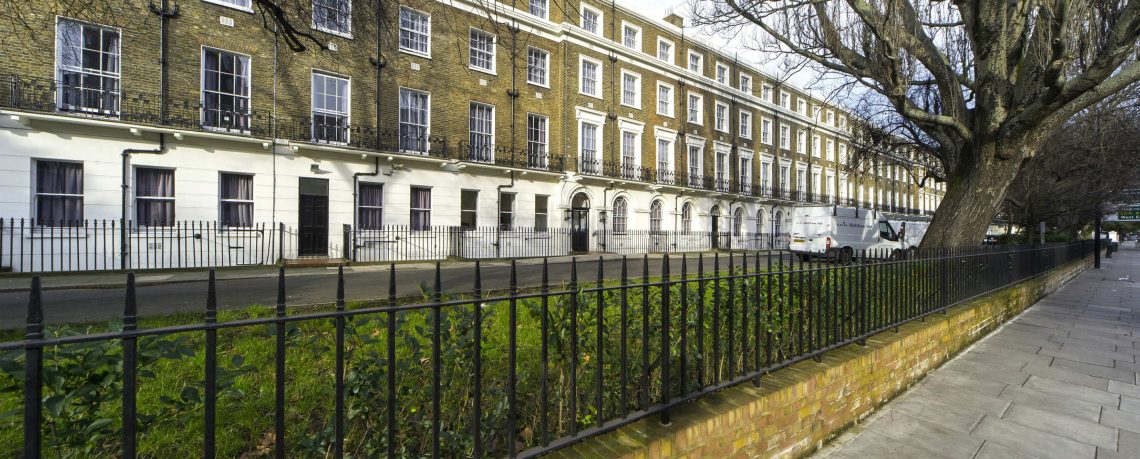 Move-in Day
Sat 28th Sep 2019 10:00
Move-in day! Remember to bring your eHalls arrivals document!
More Information
Open Location in Maps
2
Wilson House Assassin's Game
Sat 28th Sep 2019 18:00
Wilson House Assassin's Game starts. Visit the URL below to sign up!
More Information
3
Wilson House Treasure Hunt
Sun 29th Sep 2019 13:00
Find QR codes hidden around the hall and claim back prizes during Wilson clinic hours from 6-7pm weekdays!
Open Location in Maps
4
Speed Friending
Sun 29th Sep 2019 19:00
Mingle with your fellow Wilson House residents and find out who you'll be sharing your hobbies with! Meet all the Wilsoners in your same uni course! Free snacks provided!
5
Wilson House Boat Party
Mon 30th Sep 2019 17:45
Join the legendary Wilson House Boat Party 2019! We will be heading to Westminster Pier as a group from Wilson House. Meet at reception at 5:45pm. If you can't catch up with us and are planning to come on your own, please be at Westminster Pier no later than 6:30pm.
Open Location in Maps
6
Brick Lane Curry Night!
Thur 3rd Oct 2019 18:00
Freshers' Pass. This BYOB Indian restaurant in the World famous Brick Lane area of London will give you a snapshot of student life to come (curry's, rice and naan....). BYOB. ID REQUIRED! (if you wish to buy drinks nearby and bring them into the restuarant). Leaving Wilson at 6pm to arrive at Aladdin's restaurant at 7pm.
More Information
Open Location in Maps
8
Continential Breakfast
Sat 12th Oct 2019 11:00
Free breakfast followed by a trip to the famous London Borough Market! (see event post after this one)
Open Location in Maps